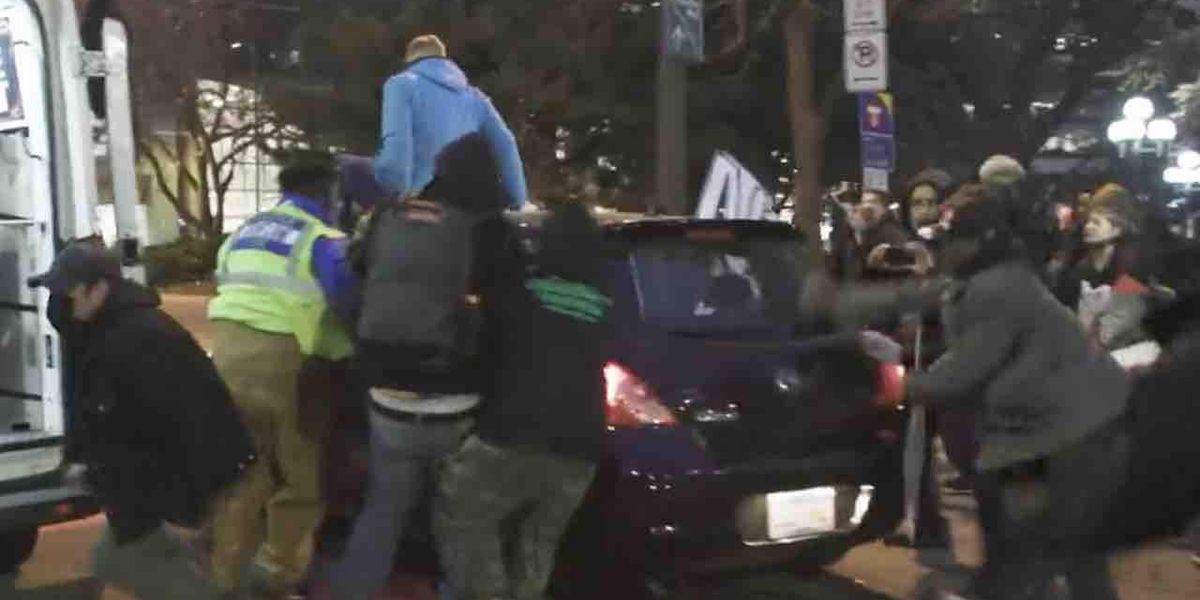 A group of enraged leftists screamed bloody murder as they climbed atop, pounded on, and chased a car whose driver navigated through a Daunte Wright protest Tuesday evening that the city of Minneapolis apparently did not sanction.
What are the details?
Protesters were in the streets outside the Hennepin County courthouse in downtown Minneapolis where the trial for Kim Potter — the Brooklyn Center officer who fatally shot Wright during a traffic stop in April — has been taking place, WCCO-TV...
Read this story at TheBlaze