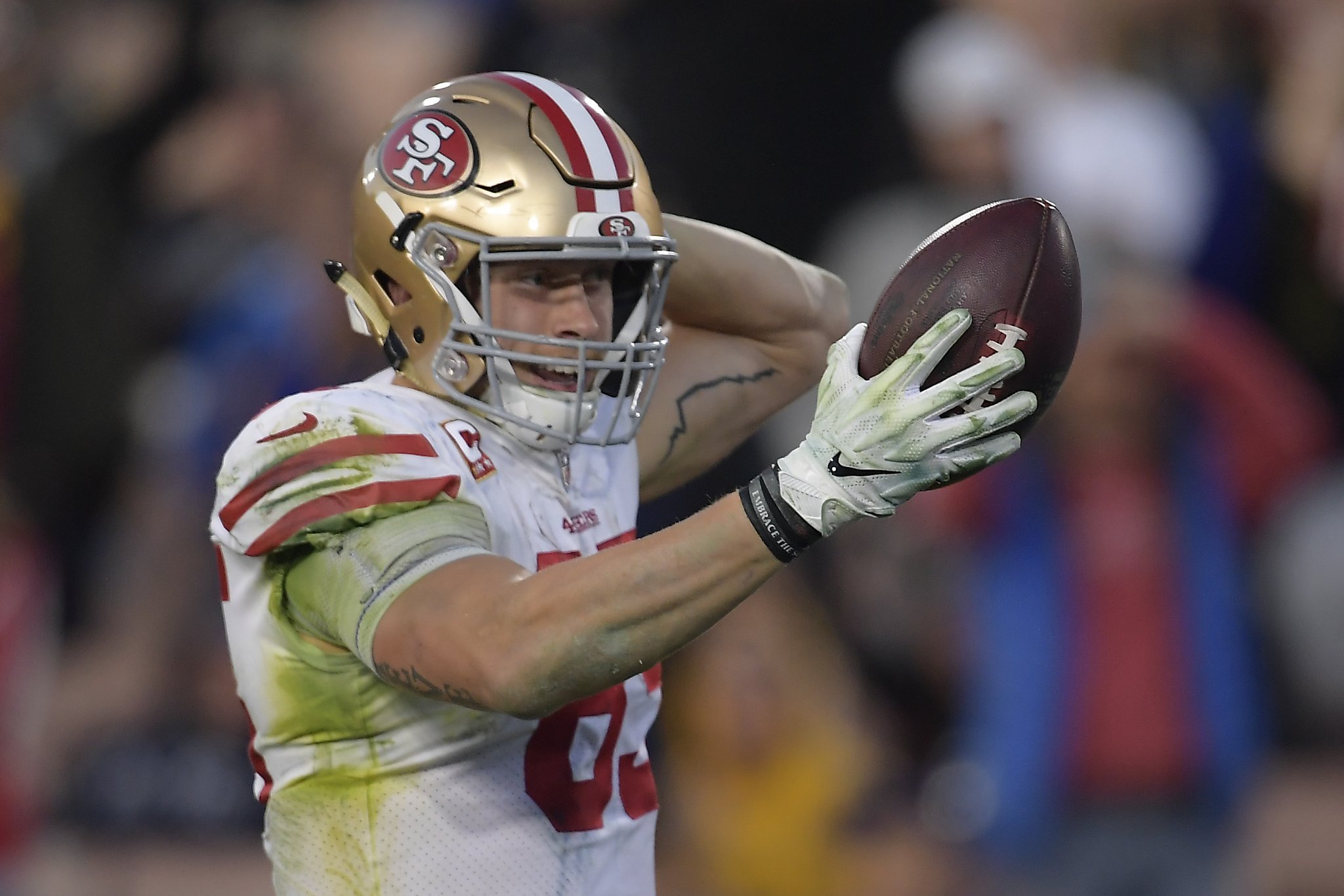 George Kittle, who was already a Pro Bowler and record-holder, added another prestigious title Friday: All-Pro.
The 49ers tight end was named a second-team All-Pro after a breakout second season that included the most receiving yards by a tight in NFL history. Kittle became the first member of the 49ers to be named All-Pro since linebacker NaVorro Bowman was a first-team selection in 2015.
Kittle, a 2017 fifth-round pick, had 88 catches for 1,377 yards and five touchdowns. Kansas City's Travis...
Read this story at SFGate