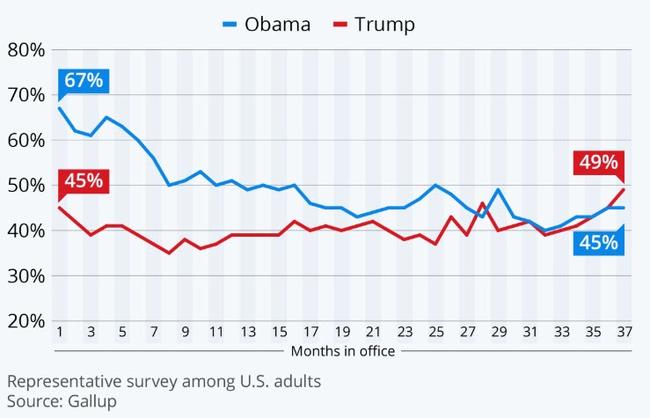 How Trump's and Obama's Approval Ratings Compare
Comparing President Barack Obama's and President Donald Trump's approval ratings in relation to the time they've been in office, both came pretty close of each other in their third year.
Most recently, as Statista's Katharine Buchholz notes, Trump's ratings have picked up, hitting 49 percent at the end of January despite impeachment hearings in the Senate at the time.
Crazy Nancy Pelosi's Impeachment Hoax has lifted Republican...
Read this story at Zero Hedge