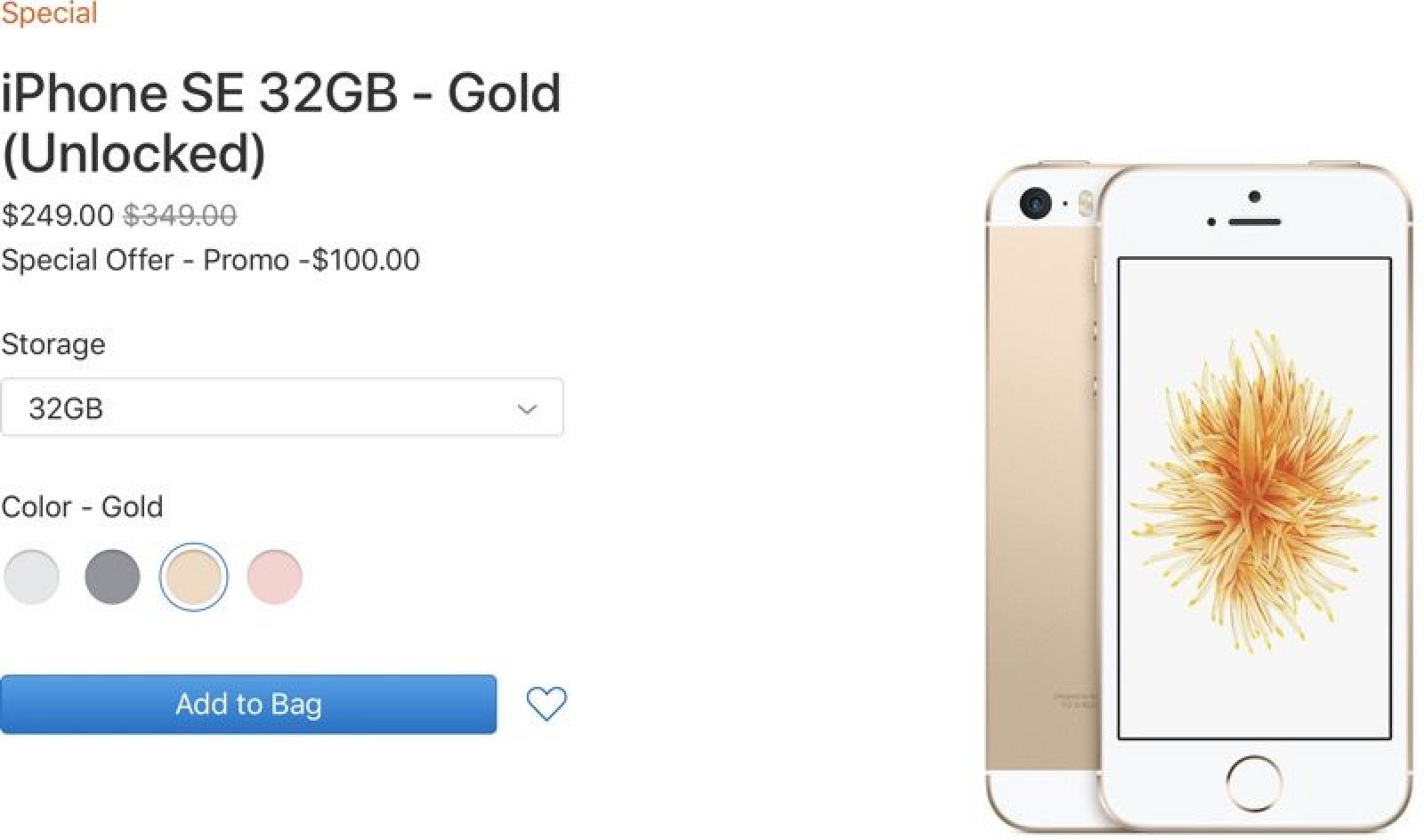 For those who have been unable to take advantage of the $249 iPhone SE deal on Apple's U.S. clearance site, Apple again has a limited supply of the discounted 4-inch devices.
You can purchase the 32GB iPhone SE in gold for $249 or the 128GB iPhone SE in space gray or silver for $299.
Apple has been offering iPhone SE models on clearance since mid-January, but available stock often sells out quickly. Apple has done several restocks, however, giving those who prefer smaller devices one...
Read this story at MacRumors