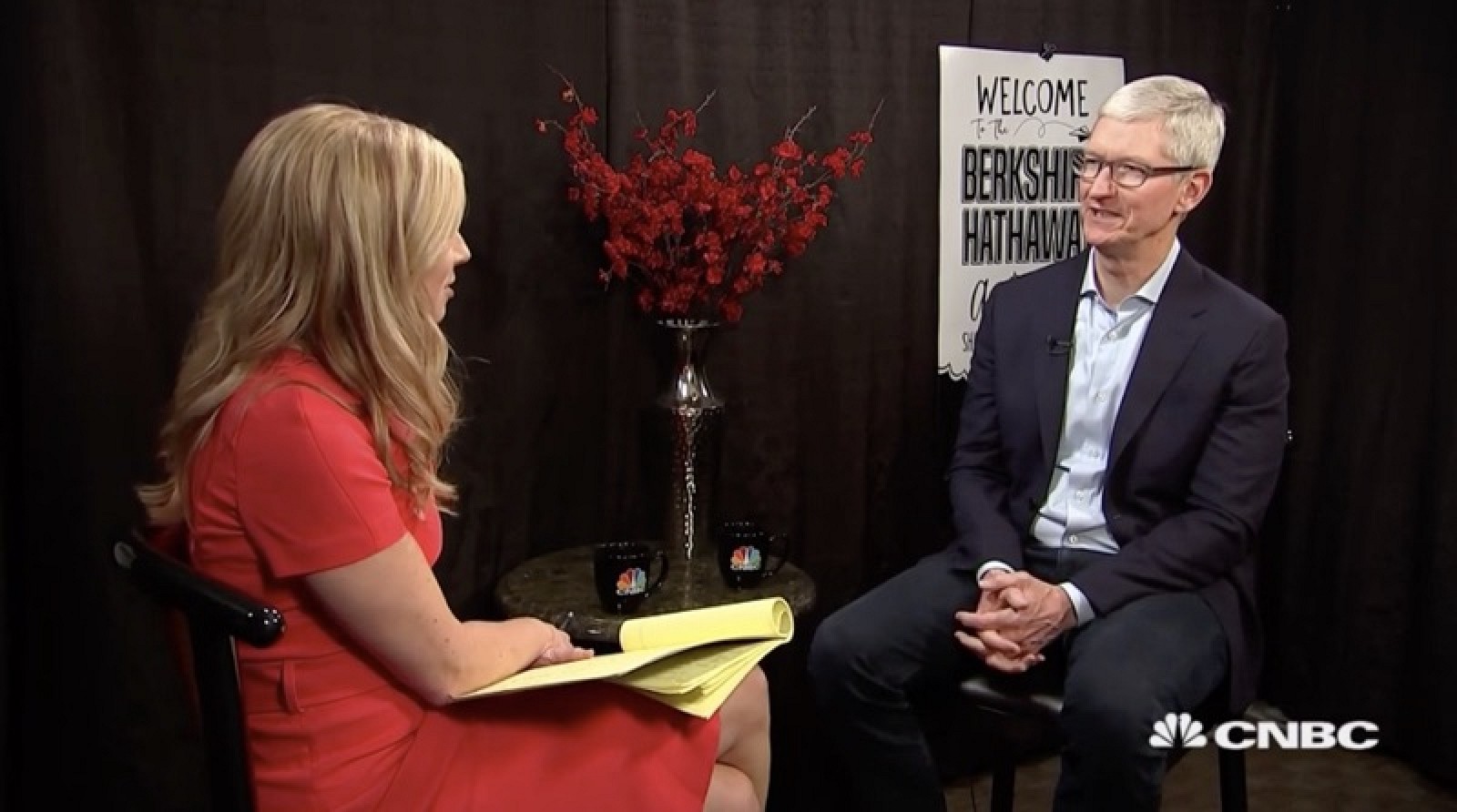 At the Berkshire Hathaway shareholder conference this weekend, Apple CEO Tim Cook sat down for an interview with CNBC's Becky Quick, and that interview aired this morning on Squawk Box.
During the discussion, Cook covered topics like Warren Buffett's Apple investments, Apple's company mission, how Apple runs, internal debate topics, privacy, acquisitions, and more.
Cook said that when he heard that Warren Buffett invested in Apple stock, he said he thought to himself "Wow, this is really...
Read this story at MacRumors