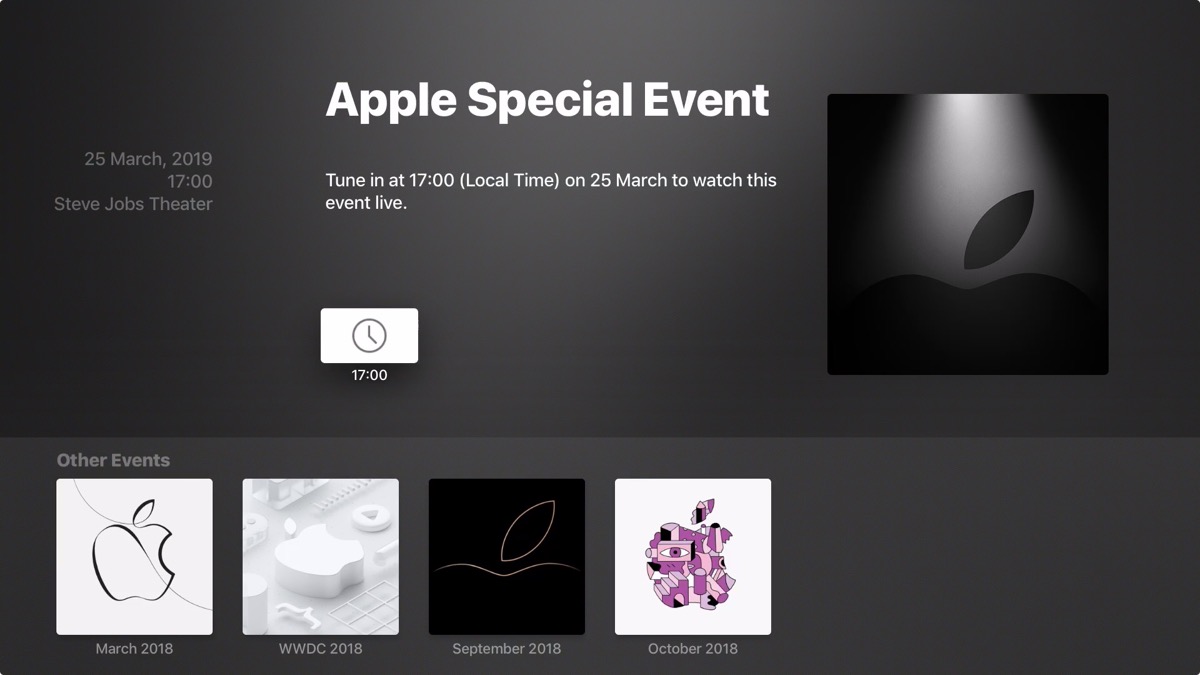 Apple today updated its Events app for the fourth and fifth-generation Apple TV in preparation for the March 25th "Show Time" event that's expected to focus on the company's upcoming TV and Apple News services.
The updated Events app can be downloaded from the tvOS App Store, and features the same darkened movie theater style from the media invites that were sent out last week.
In terms of event announcements, Apple is known to be working on a $9.99 per month subscription news and...
Read this story at MacRumors