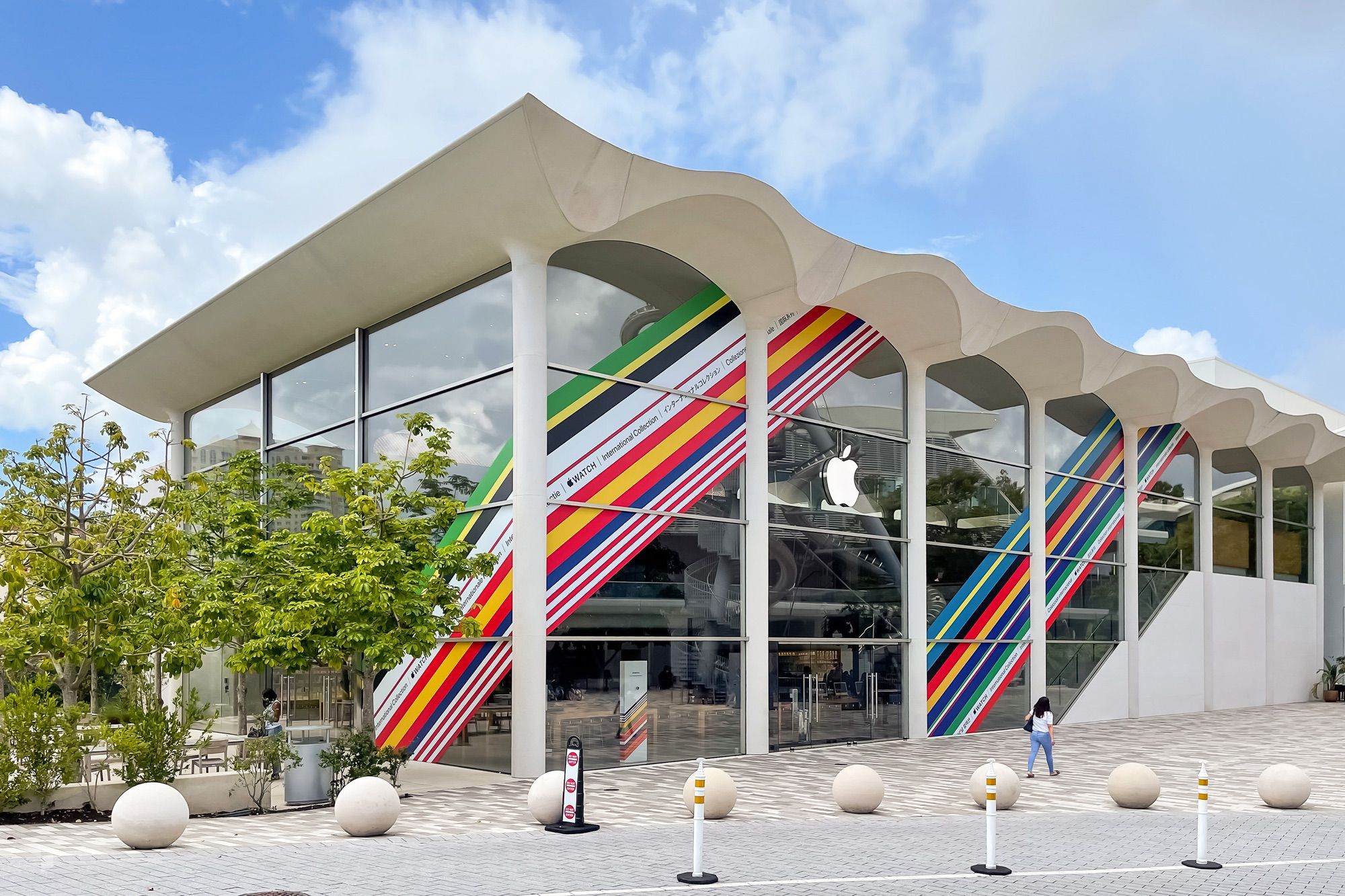 Apple has decorated some of its retail stores around the world with a series of colorful stripes that are designed to celebrate the International Collection of Apple Watch bands that were released in June.
Image via Storetellee
Several photos of the decorated Apple Store locations have been shared on Twitter, showing off stripes in different country colors. Both the new Apple Watch bands and the striped Apple Store decorations come ahead of the 2021 Olympic Games that are set to begin in...
Read this story at MacRumors