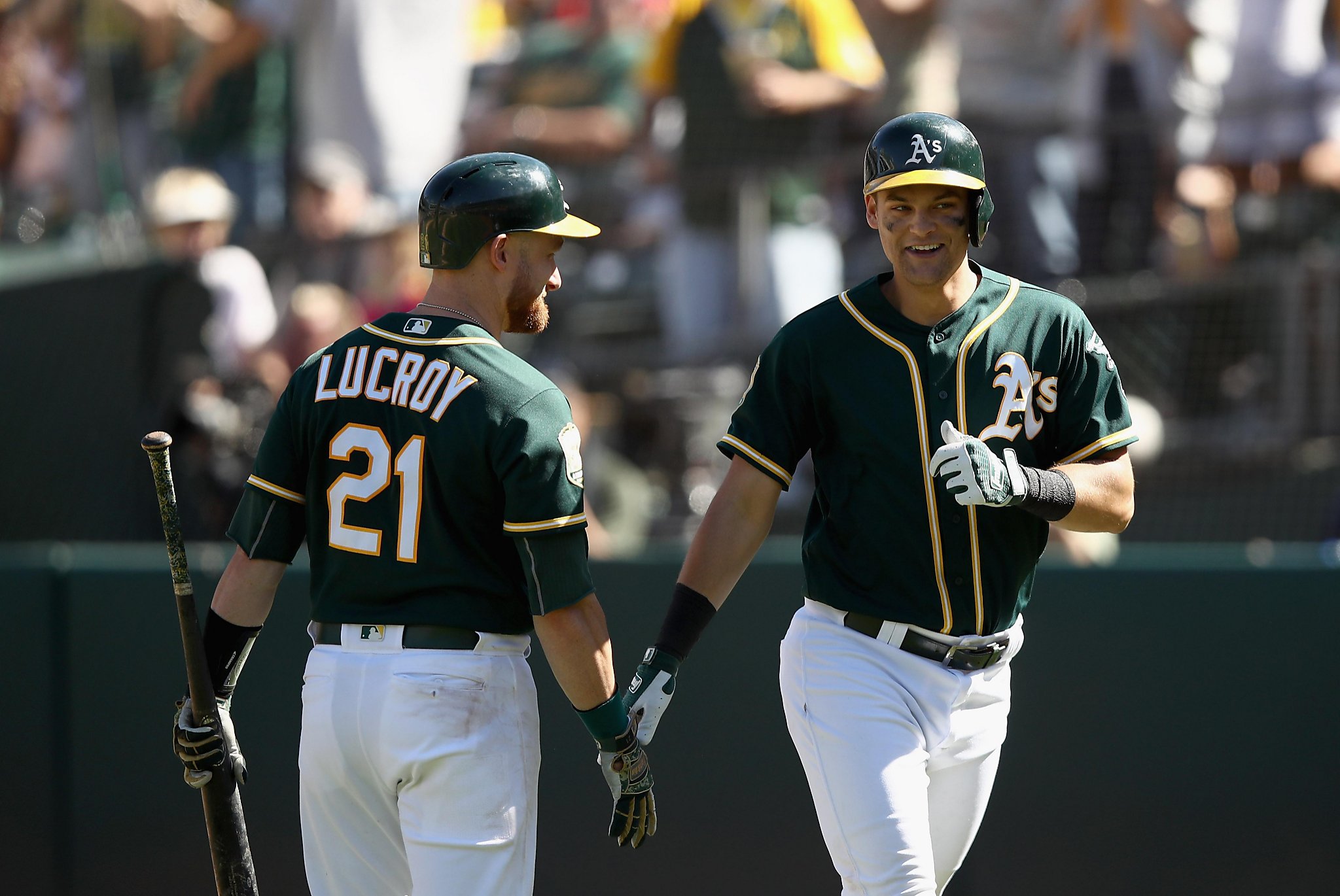 ST. PETERSBURG - With the A's and Rays both using planned "openers" to start Saturday evening's game at Tropicana Field, there is some strategy before the fact, especially when it comes to Oakland's leadoff spot.
The A's used five different men in that spot in the order Friday night: Nick Martini, Mark Canha, Matt Joyce, pinch-runner Dustin Fowler and Chad Pinder. Martini faced only "opener" Diego Castillo.
Saturday, it's Pinder leading off against Rays' opener Ryne Stanek, with many of the...