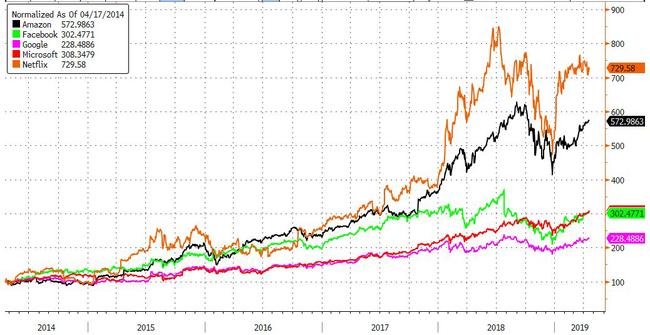 Submitted by Nicholas Colas of DataTrek
Six companies represent 37% of all the S&P 500's value creation over the last 5 years: Amazon (10.1%), Apple (6.5%), Facebook (4.7%), Google (6.4%), Microsoft (7.8%), and Netflix (1.8%). And even though NFLX may look small, its increase in market value over the last 5 years is essentially the same as JP Morgan's. US equity valuations reflect present and future Tech disruption. No other narrative need apply.
* * *
In our Markets section 2 nights ago...
Read this story at Zero Hedge