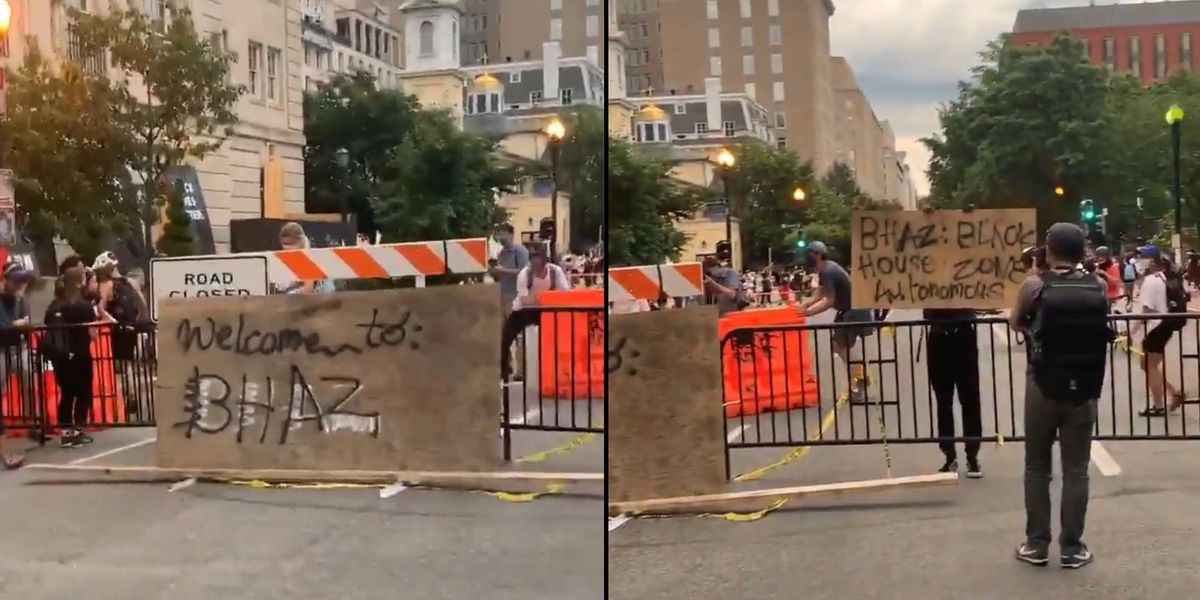 Black Lives Matter protesters attempted to erect an autonomous zone near the White House on Monday, according to various witnesses on social media.
One photograph on Twitter showed a sign reading, "Black House Autonomous Zone," with several protesters trying to affix it to chainlink fencing.
The original autonomous zone in Seattle, renamed itself the "Capitol Hill Organized Protest" in order to tone down the aggressive claim for separatism from the government, but the "BHAZ" followed the...
Read this story at TheBlaze