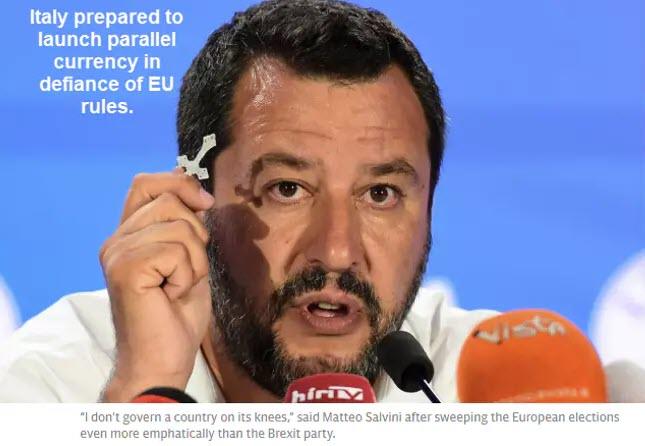 Authored by Mike Shedlock via MishTalk,
Italy threatens to create a parallel currency dubbed the Mini-BOT. If launched, it could lead to a Eurozone breakup.
Italy's is on a collision course with the EU in two different ways.
The first regards Italy's budget.
Outgoing European Commission President Jean-Claude Juncker warns Italy faces an "Excessive Deficit Procedure" and may be fined billions of euros. No country has ever been fined. This is the first time a country has faced such a...
Read this story at Zero Hedge