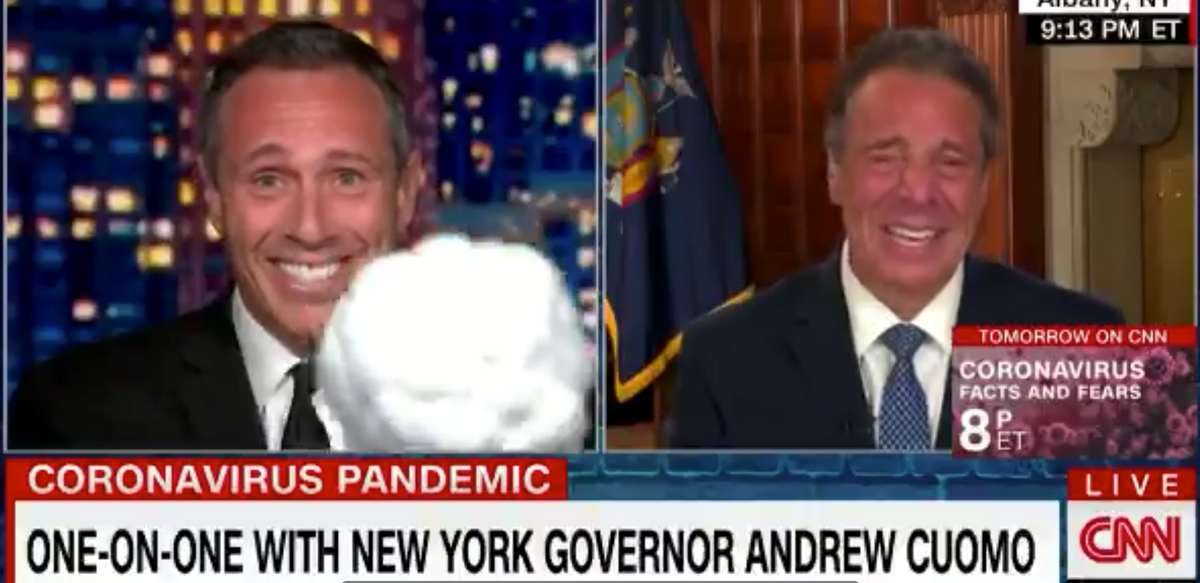 The latest comical CNN interview between host Chris Cuomo and his brother, New York Gov. Andrew Cuomo (D), becomes less humorous when one considers the level of responsibility the governor bears for the thousands of coronavirus deaths in nursing homes.
During the Wednesday night interview, Chris Cuomo spent several minutes making fun of Andrew's nose after the governor took a nasal swab COVID-19 test during a press briefing. He even brought out some props.
"Is it true that this was the swab the...
Read this story at TheBlaze