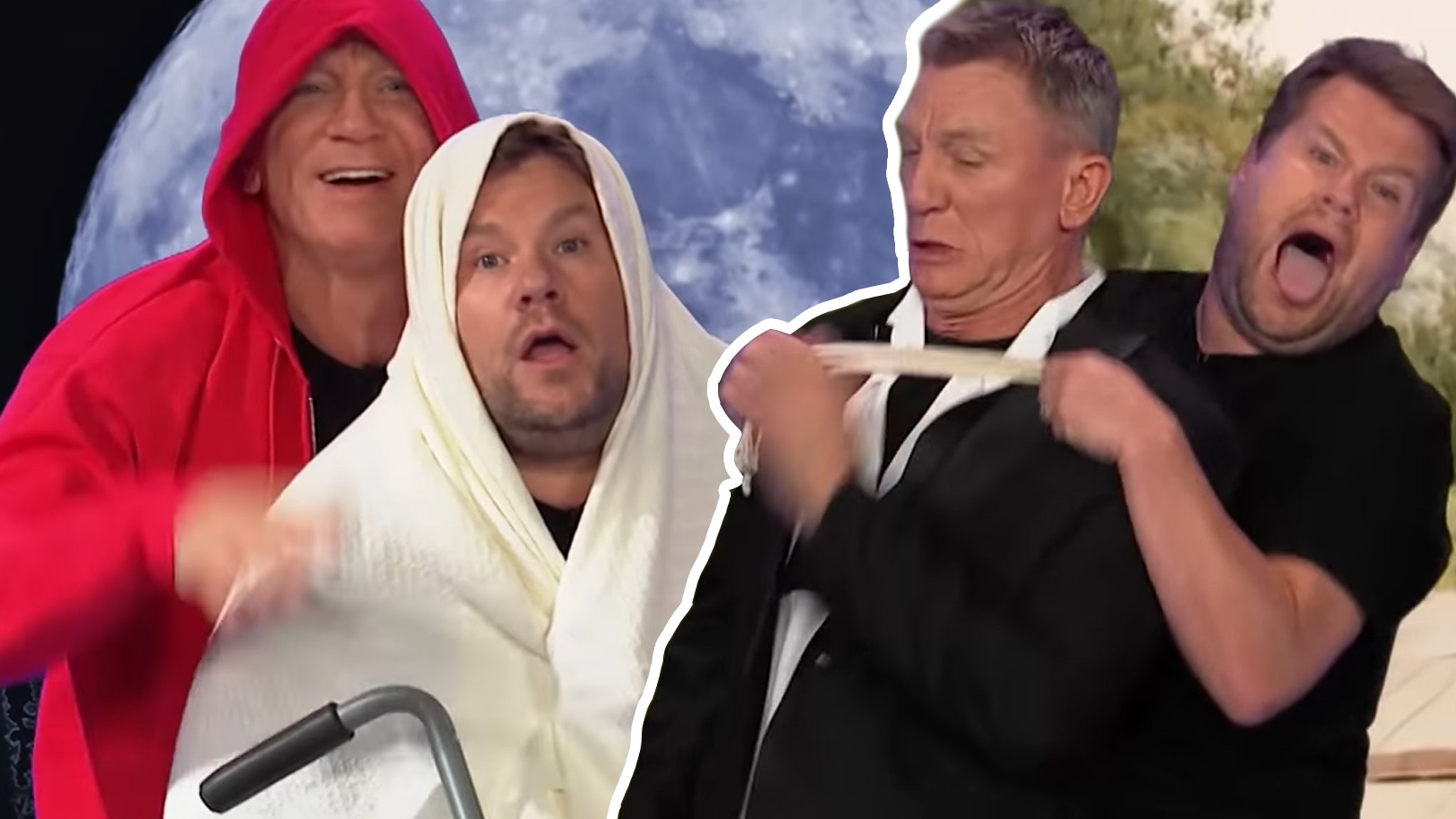 Craig "punches" Corden several times, while "Thelma & Louise" star Geena Davis and "Back to the Future" actor Christopher Lloyd also make epic cameos.
Daniel Craig and James Corden are taking a look back at Hollywood's most beloved blockbusters.
On Thursday's episode of "The Late Late Show with James Corden," the actor and talk show host participated in a skit in which they recreated 24 famous films in 10 minutes -- and it was absolutely hilarious.
Using a green...
Read this story at toofab