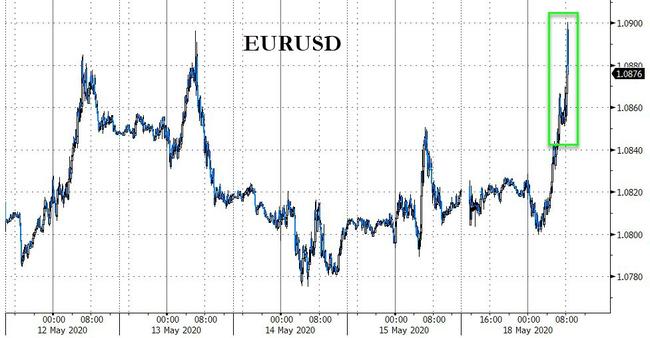 Euro, EU Bonds Surge On Merkel/Macron EU Bailout Fund Headlines
Tyler Durden
Mon, 05/18/2020 - 11:42
It's not 'coronabonds' yet, but on a day like this it doesn't matter.
Reuters headlines from France's Macron and Germany's Merkel have sparked a panic bid for EURUSD, European stocks (and US stocks), and European peripheral debt.
The two core European leaders agreed to back a plan for a 500 billion-euro ($543 million) recovery fund to help the European Union weather the...
Read this story at Zero Hedge