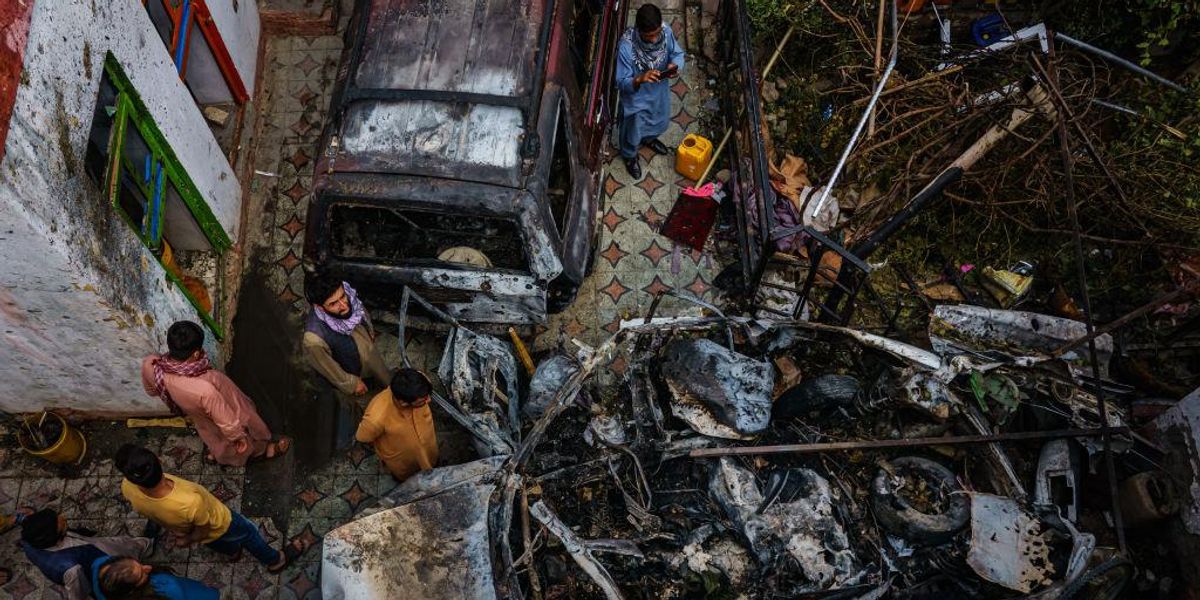 A United States military airstrike against a suspected terrorist in Afghanistan may have actually killed an innocent man who worked for a U.S. aid group in Kabul and his family, a new report claimed.
The U.S. launched an airstrike on Aug. 29, one day before the final American evacuation flights out of Kabul.
"U.S. military forces conducted a self-defense unmanned over-the-horizon airstrike today on a vehicle in Kabul, eliminating an imminent ISIS-K threat to [Hamid] Karzai International...
Read this story at TheBlaze