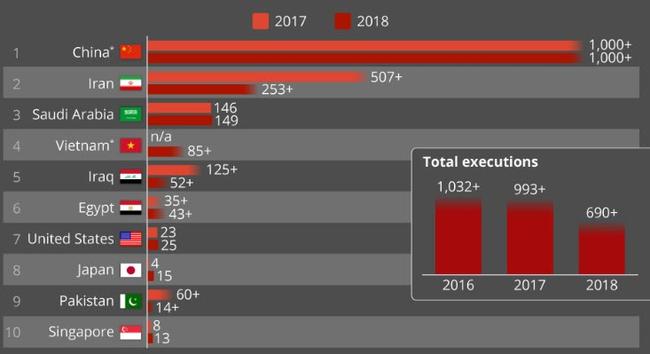 Great news, world citizens, 2018 saw a 31 percent decrease in executions, according to Amnesty International's annual review of countries using the death penalty. Excluding China, 690 people are known to have been executed around the world, a decline on 2017's 993.
But, as Statista's Niall McCarthy notes, China is the world's top executioner by far and it's believed that thousands of people are put to death every despite accurate figures remaining a state secret.
You will find more...
Read this story at Zero Hedge