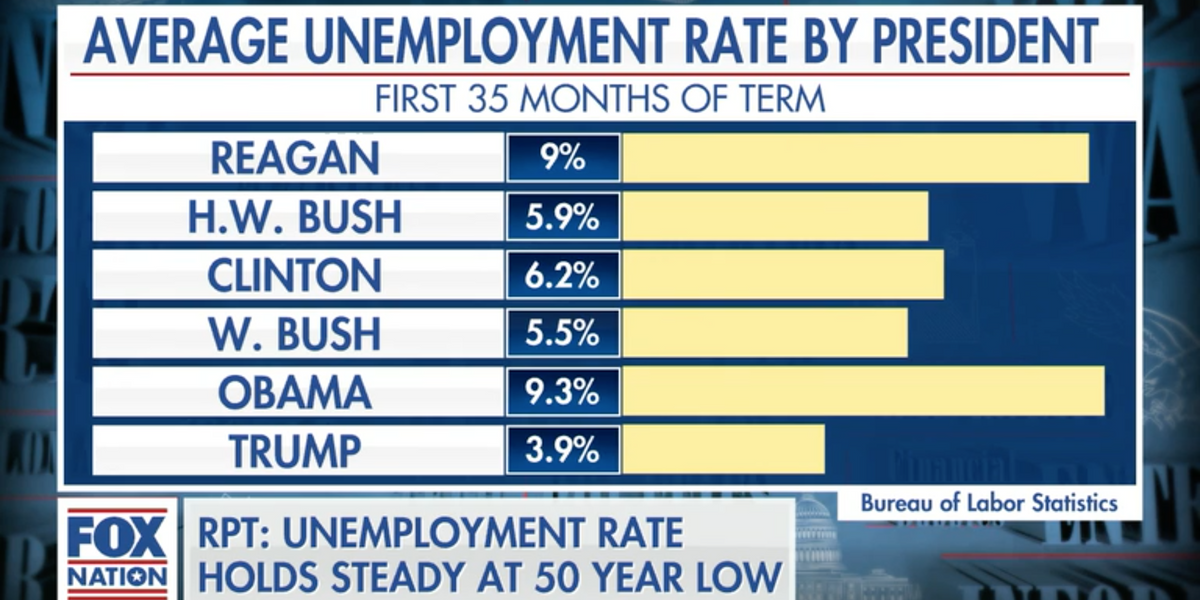 Fox Business host Deirdre Bolton there's an economic progress chart that holds the key to President Donald Trump's re-election.
In a segment on Fox Nation's "Deep Dive" on Thursday, Bolton said Trump's campaign should be "plastering absolutely everywhere" a chart showing the average unemployment rate during his first term in office compared to the last five presidents.
Three years into Trump's presidency, and the unemployment rate stands at 3.9 percent, the lowest in 50 years. In second place...
Read this story at TheBlaze