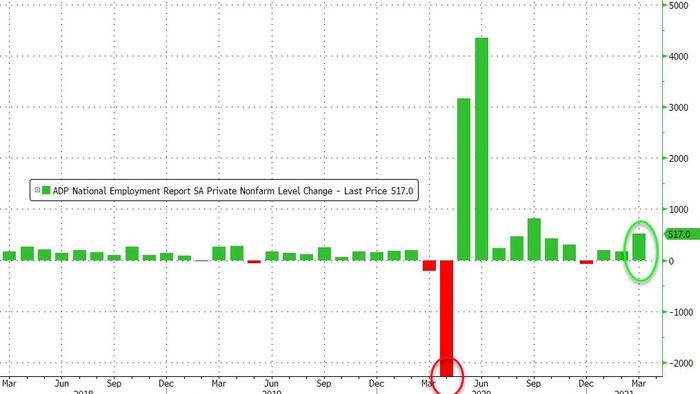 ADP Employment Data Disappoints In March, Service Sector Jobs Soar
With some economists forecasting a stunning 1.8 million jobs for Friday's payrolls print, all eyes are on ADP's employment data (for all its noise), which is estimated to come in at +550k after last month's disappointing +117k. However, ADP disappointed with the addition of 'just' 517k jobs.
This is the 3rd straight month of gains since the drop in December.
Source: Bloomberg
"We saw marked improvement in...
Read this story at Zero Hedge