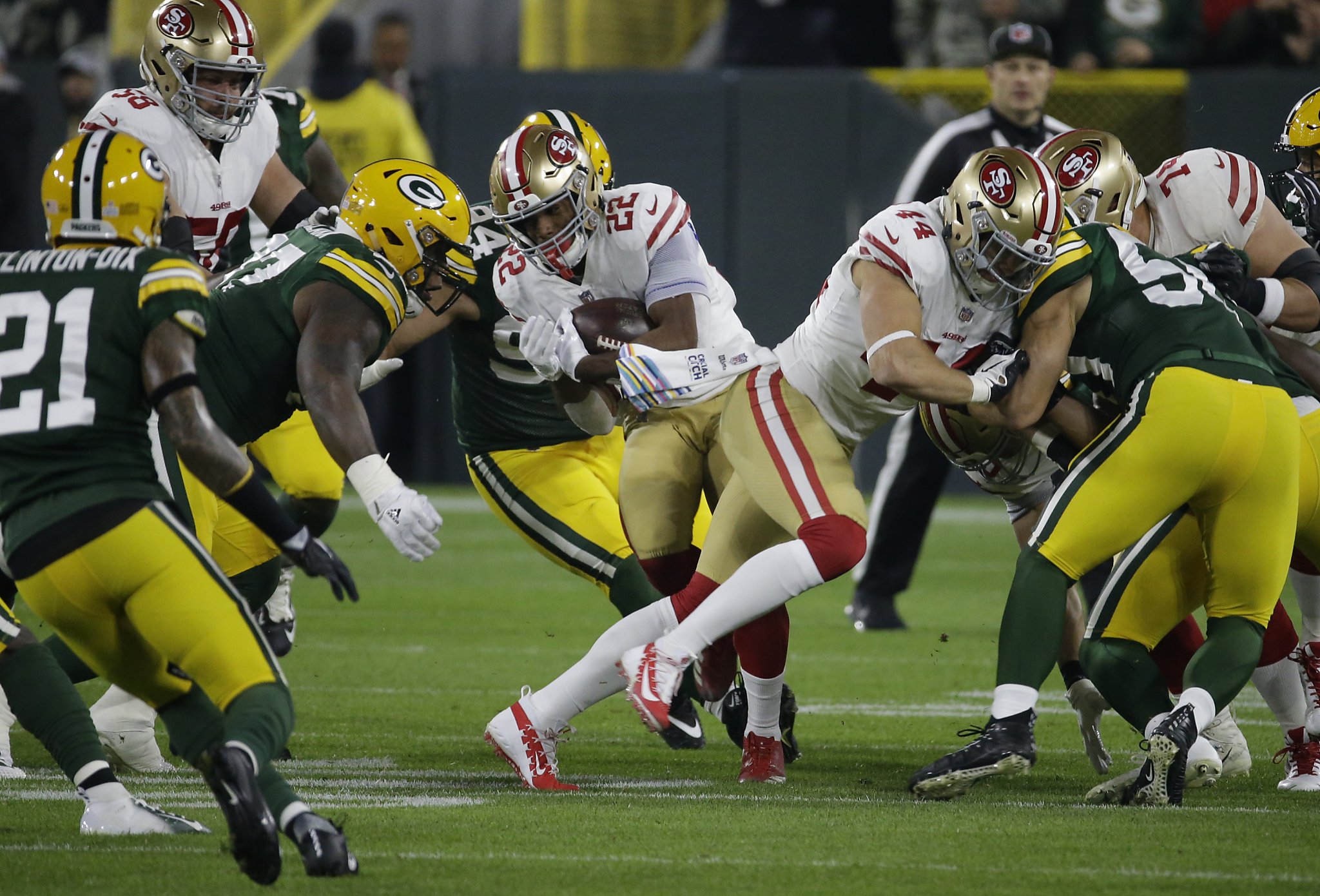 GREEN BAY, Wis. - What ankle injury?
After he was initially termed doubtful to play Monday by head coach Kyle Shanahan, 49ers running back Matt Breida played against the Packers with his bum leg and was part of a strong first-half rushing attack.
Breida capped a game-opening drive with a 3-yard touchdown run, had 37 yards on eight first-half carries and teamed with surprise backup Raheem Mostert to headline a ground game that had 114 yards and averaged 7.1 yards a carry in the first two...