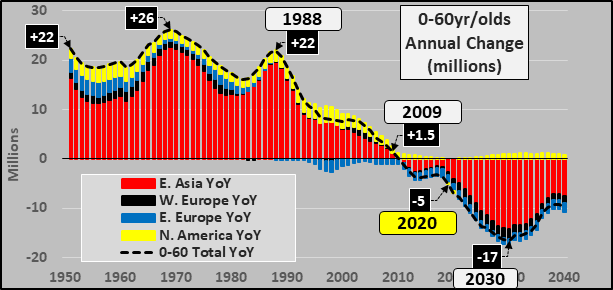 Fiscal And Monetary Policy Insanity - Realized Depopulation Vs. Potential Pandemic
Authored by Chris Hamilton via Econimica blog,
There is great concern (rightly) about the current Coronavirus and potential for a regional or global pandemic.  The loss of life and associated deceleration of economic activity have a fair number of folks pretty concerned and market riggers working overtime to avoid an asset "panic" (aka, free market price discovery).  However, how bad and widespread...
Read this story at Zero Hedge