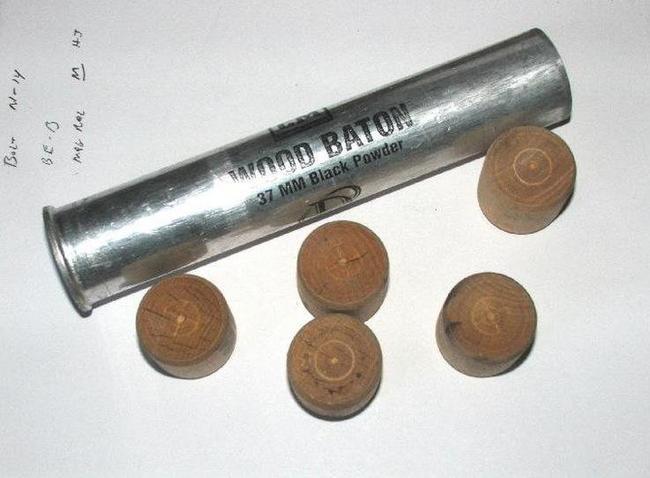 Hong Kong Police May Start Using Painful Wooden Bullets On Protesters
Hong Kong police have threatened to use wooden bullets to disperse protesters, according to comments made by Police Commissioner Chris Tang at a Thursday tea gathering. 
Wood baton rounds. File photo: Twitter/Joey Yams.
The Hong Kong Free Press reports that the 'wooden baton rounds' cause more damage to the human body vs. rubber bullets. According to watchdog group Civil Rights Watch, Hong Kong police have also...
Read this story at Zero Hedge