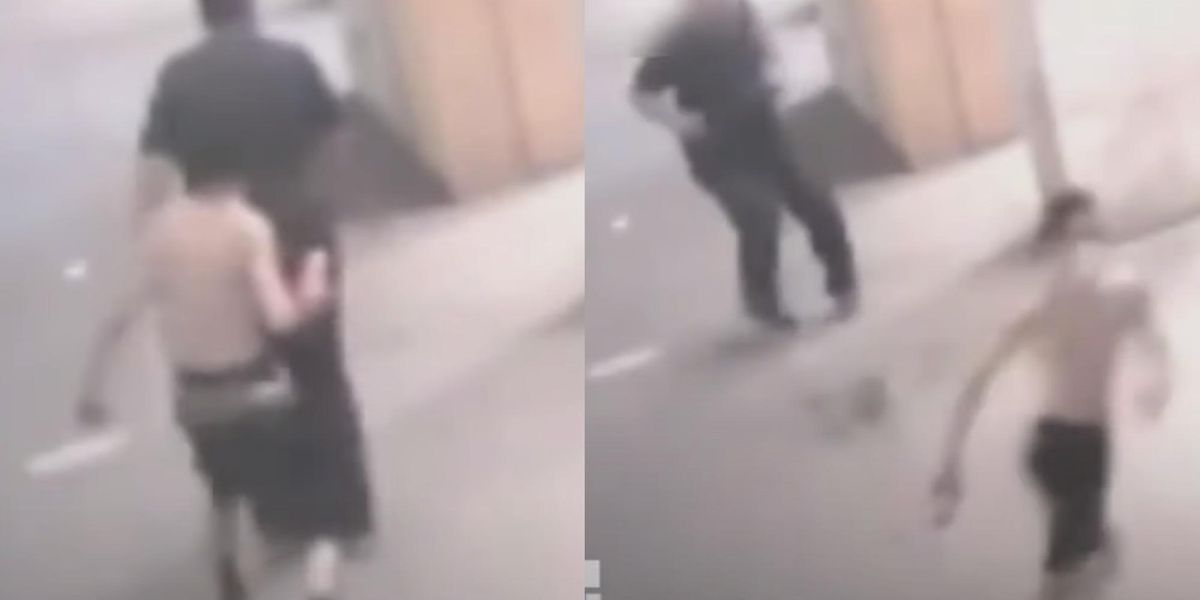 A random liquid attack on a man in New York City was caught on surveillance video and police are looking for a suspect they believe is a homeless man.
The incident unfolded after 10 p.m. on July 5.
Elmar Garscha says he was walking home after work in the Diamond District when a man ran up behind him and splashed a container of unknown liquid on his back.
"I realized there was a guy following me and he was maybe 10 feet behind me, rushing towards me," Garscha said to WABC-TV.
The...
Read this story at TheBlaze