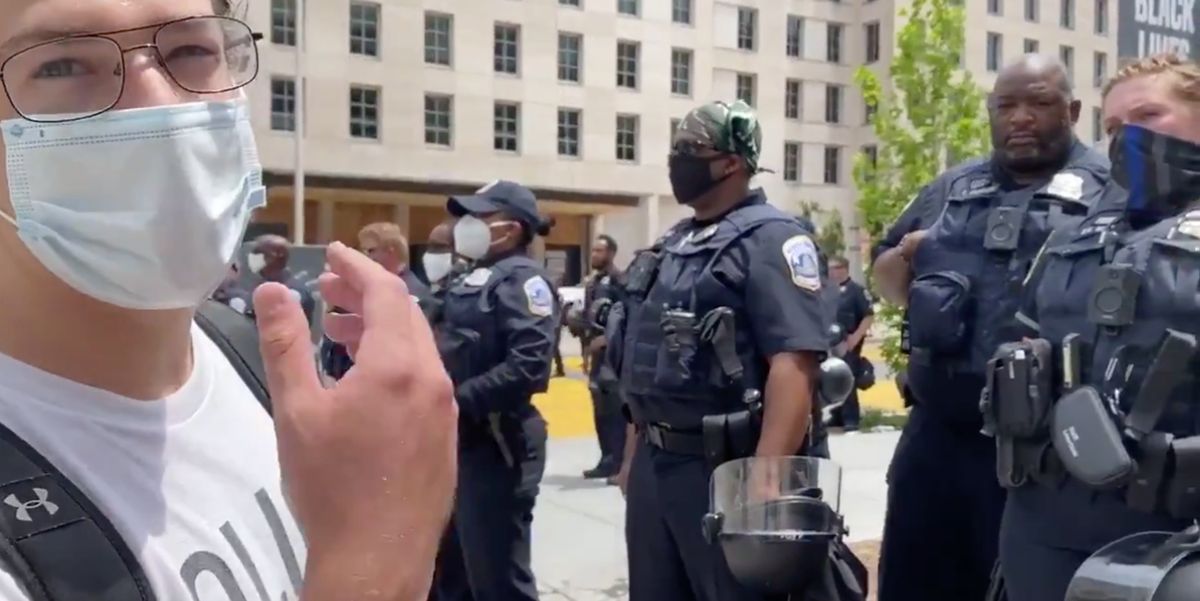 Viral videos from the "Black House Autonomous Zone" in Washington, D.C., show white demonstrators railing against black police officers for allegedly turning their backs on the fight against racism — or something.
What are the details?
In the various videos, protesters, gathered in Lafayette Square near the White House, can be heard trying to shame black officers and demanding to know how their conscience enables them to police.
In one video, shared by Townhall's Julio Rosas, a white male...
Read this story at TheBlaze