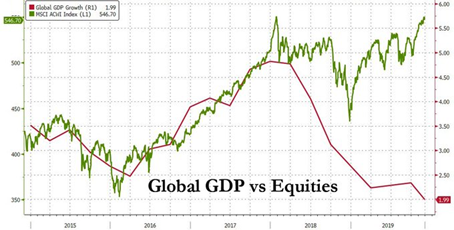 How Did We Get Here (No, Seriously, How?!)
Authored by Ritesh Jain via WorldOutOfWhack.com,
What kept the markets rally going in November? The chart below has all the answers. Fed's balance sheet at $4.05 trillion, highest level since Jan 9, up $293 billion over the last 3 months.
But as per Jerome Powell "This is not QE."
I think we will see even faster growth with year-end funding pressure, surpassing in a few months the all-time high of $4.5T in Jan 2015.
The FOMO (Fear of...
Read this story at Zero Hedge