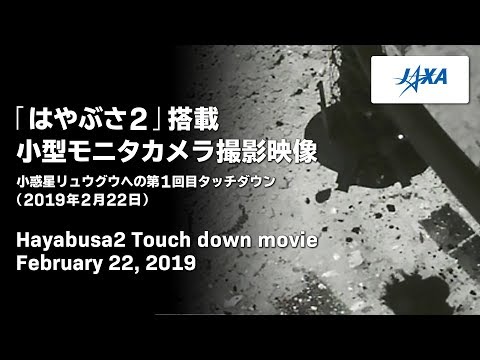 In this video released by JAXA, the Japanese space agency, you can see an on-board view of the Hayabusa2 probe touching down on an asteroid called Ryugu.
The blast you see is the probe firing a bullet made of tantalum at the surface in order to collect a sample. Here's a photo of the landing site. From Wikipedia:
When the sampler horn attached to Hayabusa2's underside touched the surface, a projectile (5-gram tantalum bullet) was fired at 300 m/s into the surface. The resulting ejecta...
Read this story at kottke.org