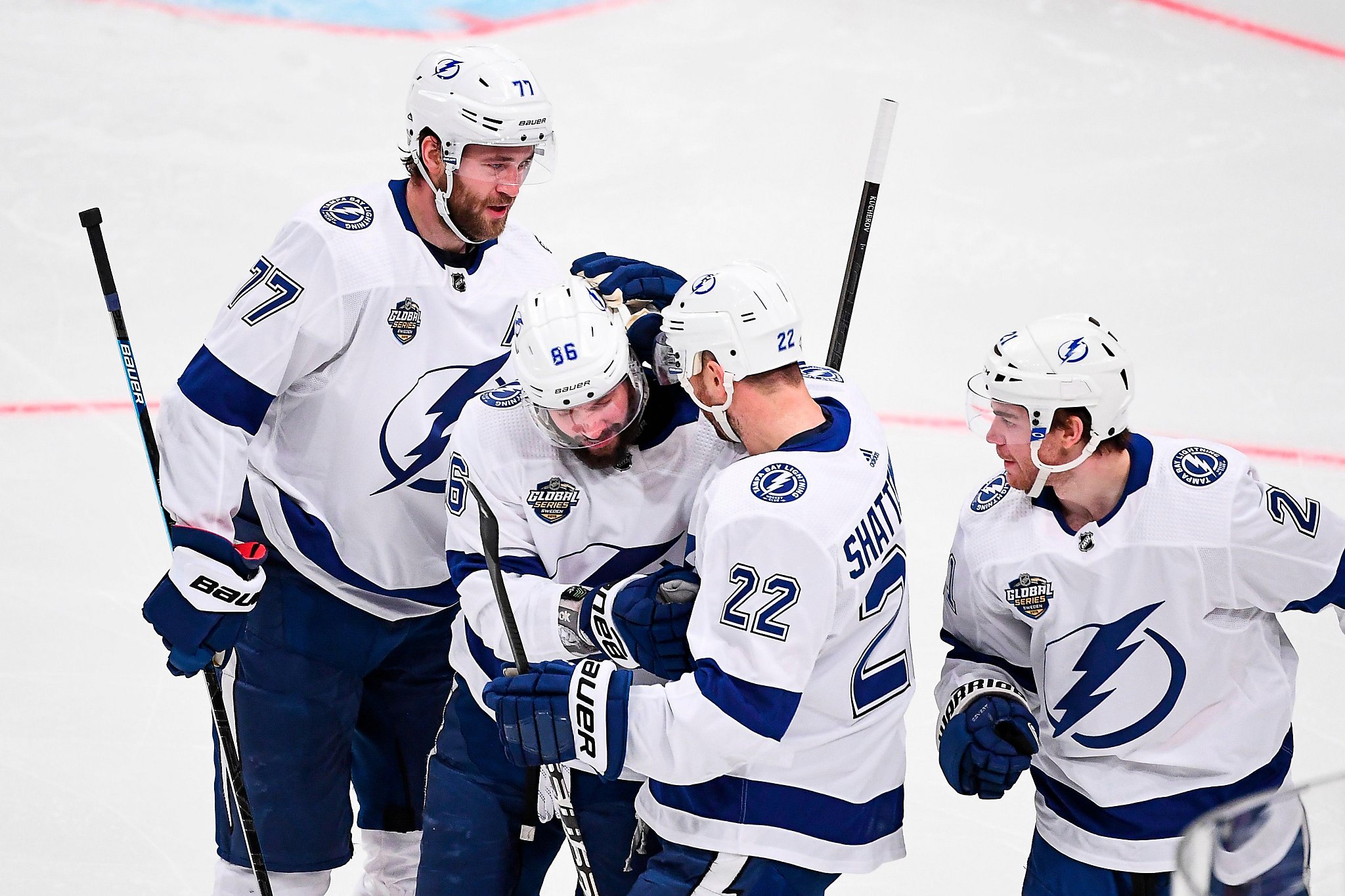 Nikita Kucherov got the Tampa Bay Lightning off to a fast start in Sweden.
Kucherov scored and Andrei Vasilevskiy made 20 saves to help Tampa Bay beat the Buffalo Sabres 3-2 on Friday night in the first of their two regular-season games in Stockholm.
The sold-out games at Ericsson Globe are part of the NHL Global Series.
Kucherov opened the scoring at 3:19 of the first period. Brayden Point and Kevin Shattenkirk set up the play for Kucherov to sweep in on a one-timer. The reigning NHL MVP...
Read this story at SFGate