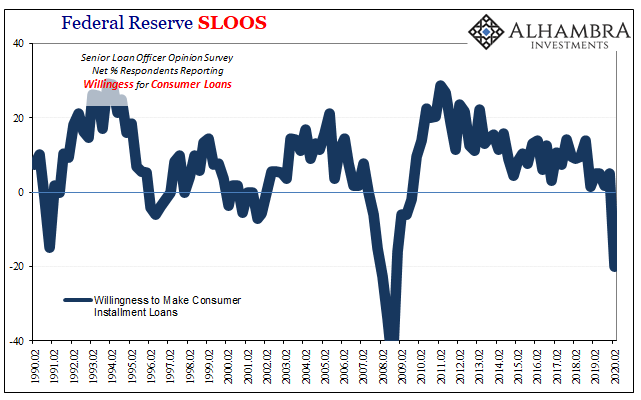 Forget COVID-19, Watch For The Second Wave Of GFC2
Tyler Durden
Wed, 06/24/2020 - 14:30
Authored by Jeffrey Snider via Alhambra Investments,
I guess in some ways it's a race against the clock. What the optimists are really saying is the equivalent of the old eighties neo-Keynesian notion of filling in the troughs. That's what government spending and monetary "stimulus" intend to accomplish, to limit the downside in a bid to buy time.
Time for what? The economy to heal...
Read this story at Zero Hedge