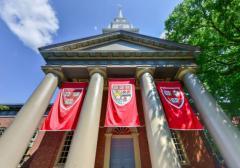 Authored by Ryan McMaken via The Mises Institute,
An old friend of mine, who taught political science for 25 years at the University of Colorado, was known to tell his students that the real reason they were there was to marry people from the right social class.
While perhaps a little overly cynical, this assessment certainly wasn't totally wrong. Few parents have ever been overly concerned with the supposed education their children receive at a University like CU. The real concern has...
Read this story at Zero Hedge