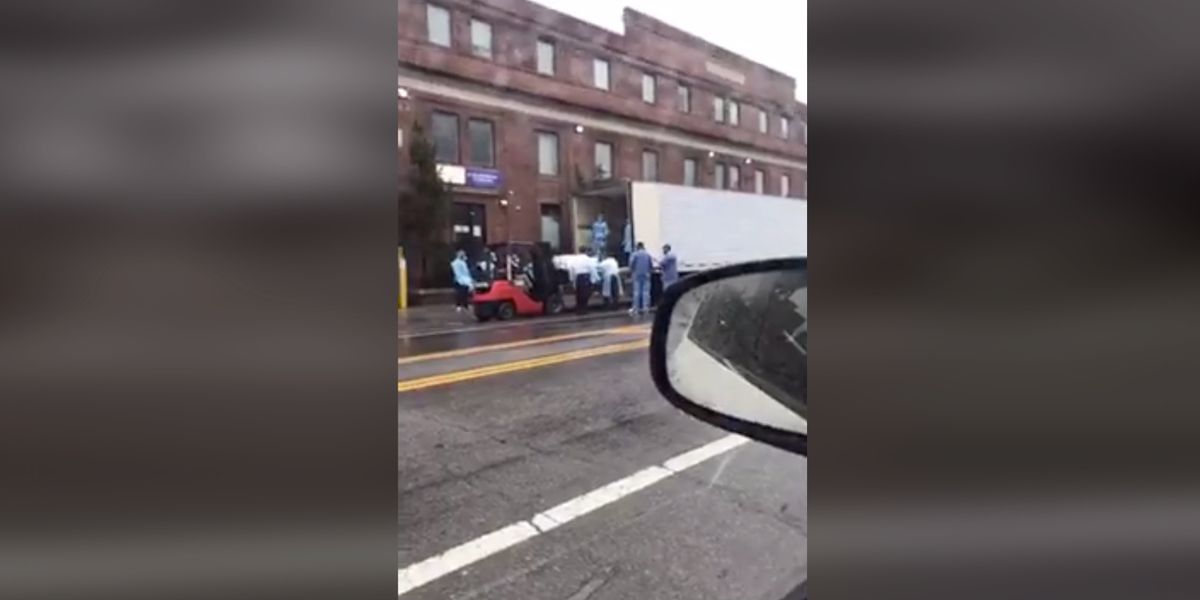 Brooklyn resident John Lee shared a disturbing video Sunday on Facebook featuring medical workers using a forklift to load dead bodies into a refrigerated truck.
What are the details?
According to the New York Post, medical workers loaded the body bags into a "mobile morgue," which was parked outside the Brooklyn Hospital Center in the Fort Greene neighborhood.
"This is for real," a tearful-sounding Lee can be heard saying while filming from his car. "They putting bodies in the 18-wheeler.
Read this story at TheBlaze