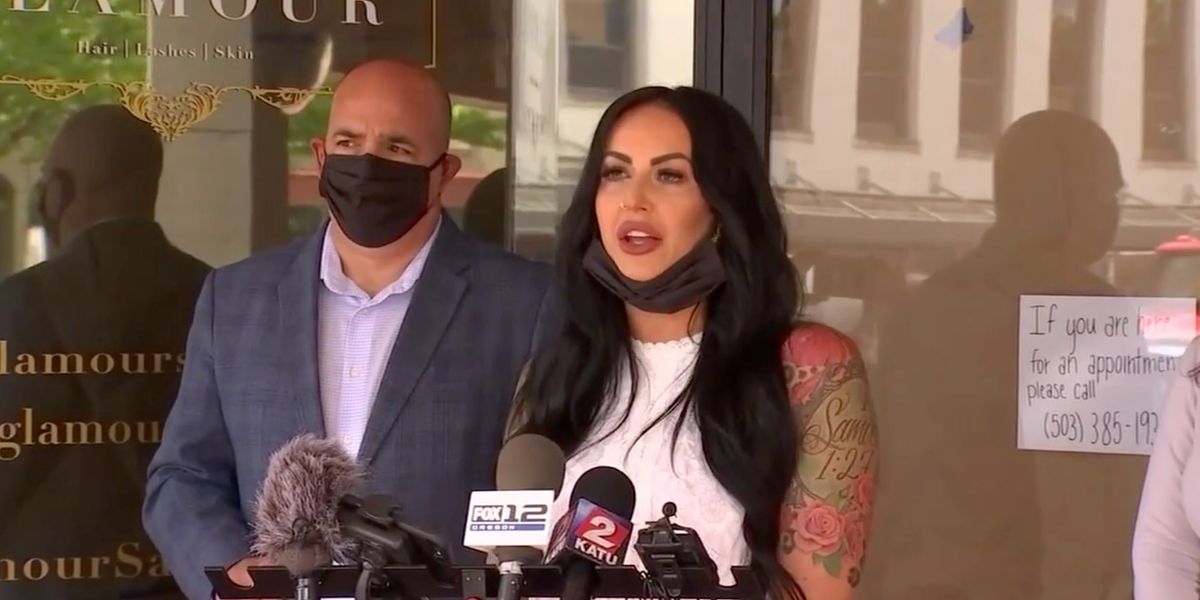 An Oregon business owner who reopened in defiance of Democratic Gov. Kate Brown's lockdown order said Child Protective Services showed up at her house and questioned her children.
Lindsey Graham, owner of the Glamour Salon in Salem, vowed earlier this month to reopen her business despite the possible consequences of violating the stay-at-home order.
"I'm risking going to jail to do it. That's how important it is to my family," she said, according to KPTV-TV. "I'm deciding that it's more...
Read this story at TheBlaze