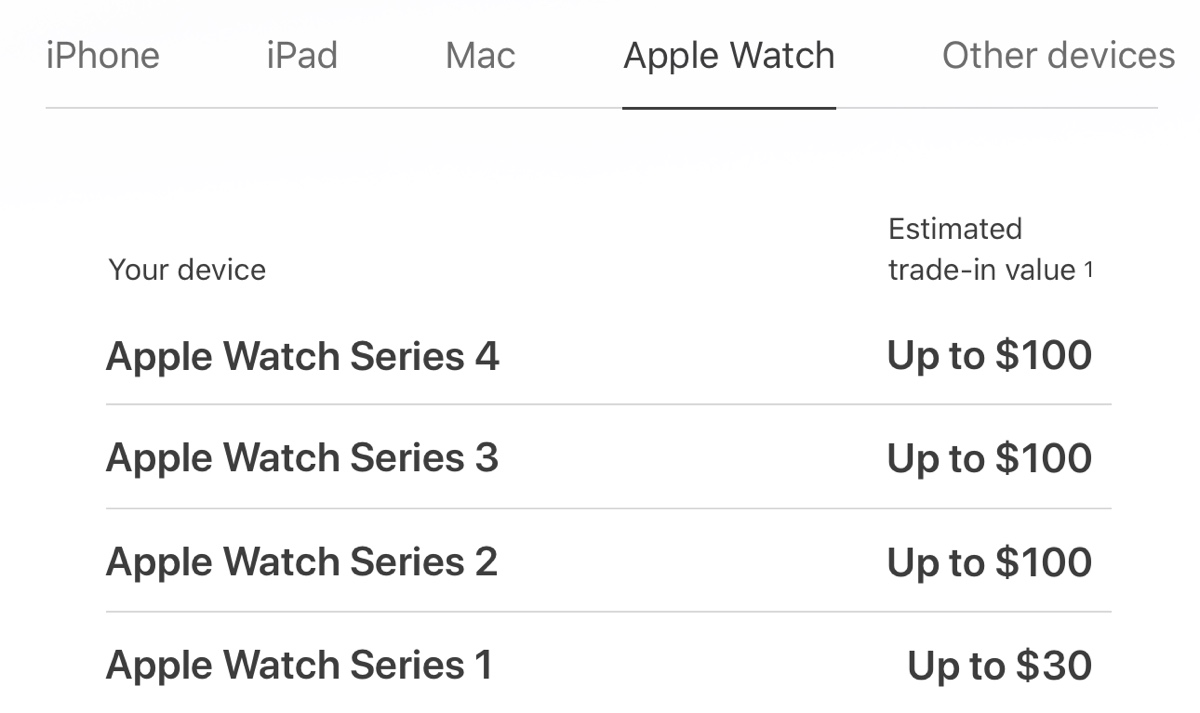 Apple is currently running a new Apple Watch promotion that's ideal for anyone who is considering trading in an older ‌Apple Watch‌ model to purchase a new model.
Apple is offering up to $100 on the Apple Watch Series 2 and ‌Apple Watch‌ Series 3 models, which is a higher trade-in amount than Apple normally offers for those devices.
Prior to when the promotion kicked off, Apple was offering up to $60 for an ‌Apple Watch Series 2‌ model and up to $70 for an ‌Apple Watch‌ Series 3 model....
Read this story at MacRumors