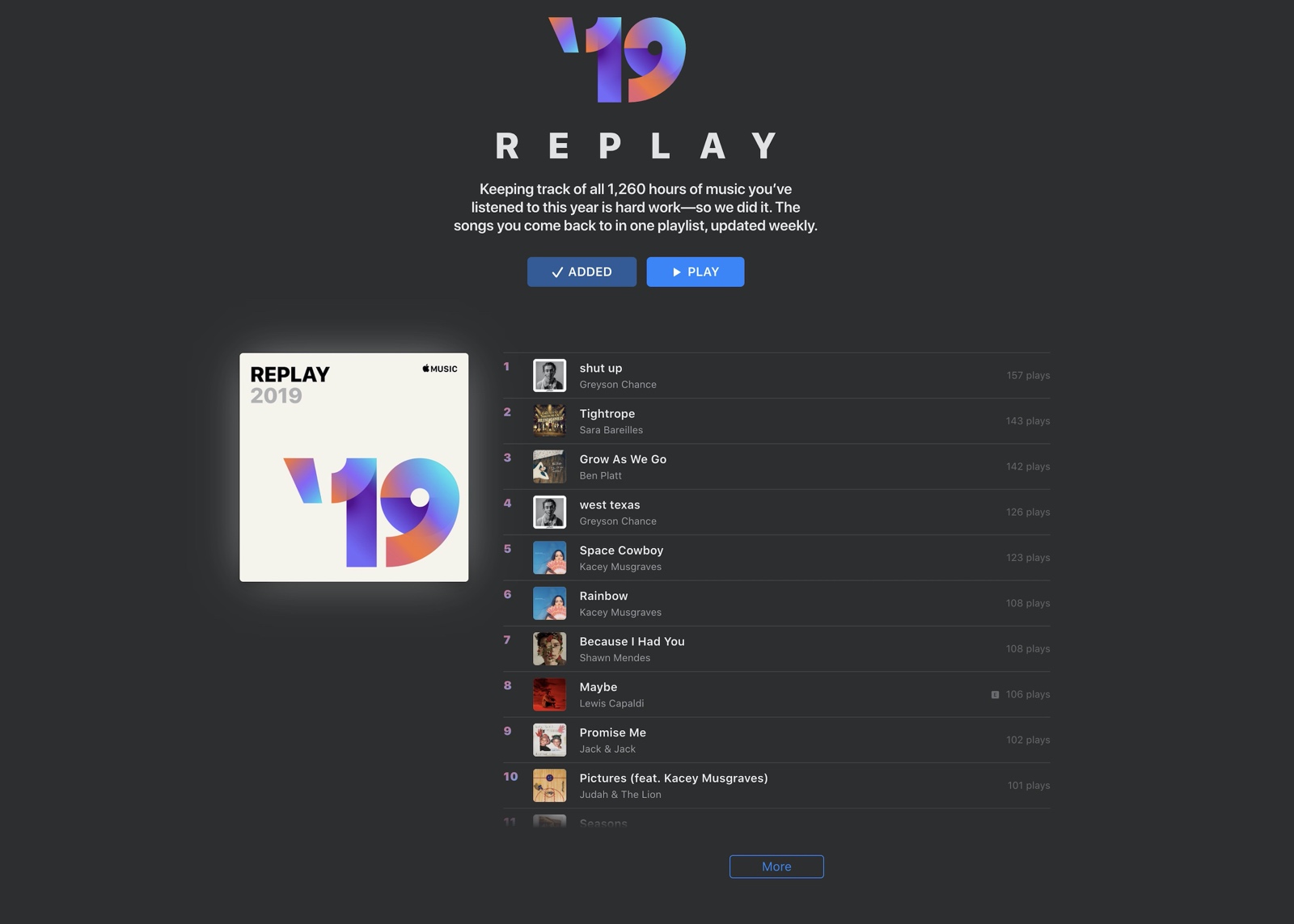 Apple Music was today updated with a new feature called Replay, which is designed to allow ‌Apple Music‌ subscribers to take a look at the music that they listened to most in 2019.
Available on the web, in the Mac Music app, and the Music app on iOS devices, the Replay feature aggregates top songs of the year, while also providing playlists for past years too.
Playlists are available for every year that an ‌Apple Music‌ subscriber has had the service, dating back to 2015. Replay...
Read this story at MacRumors