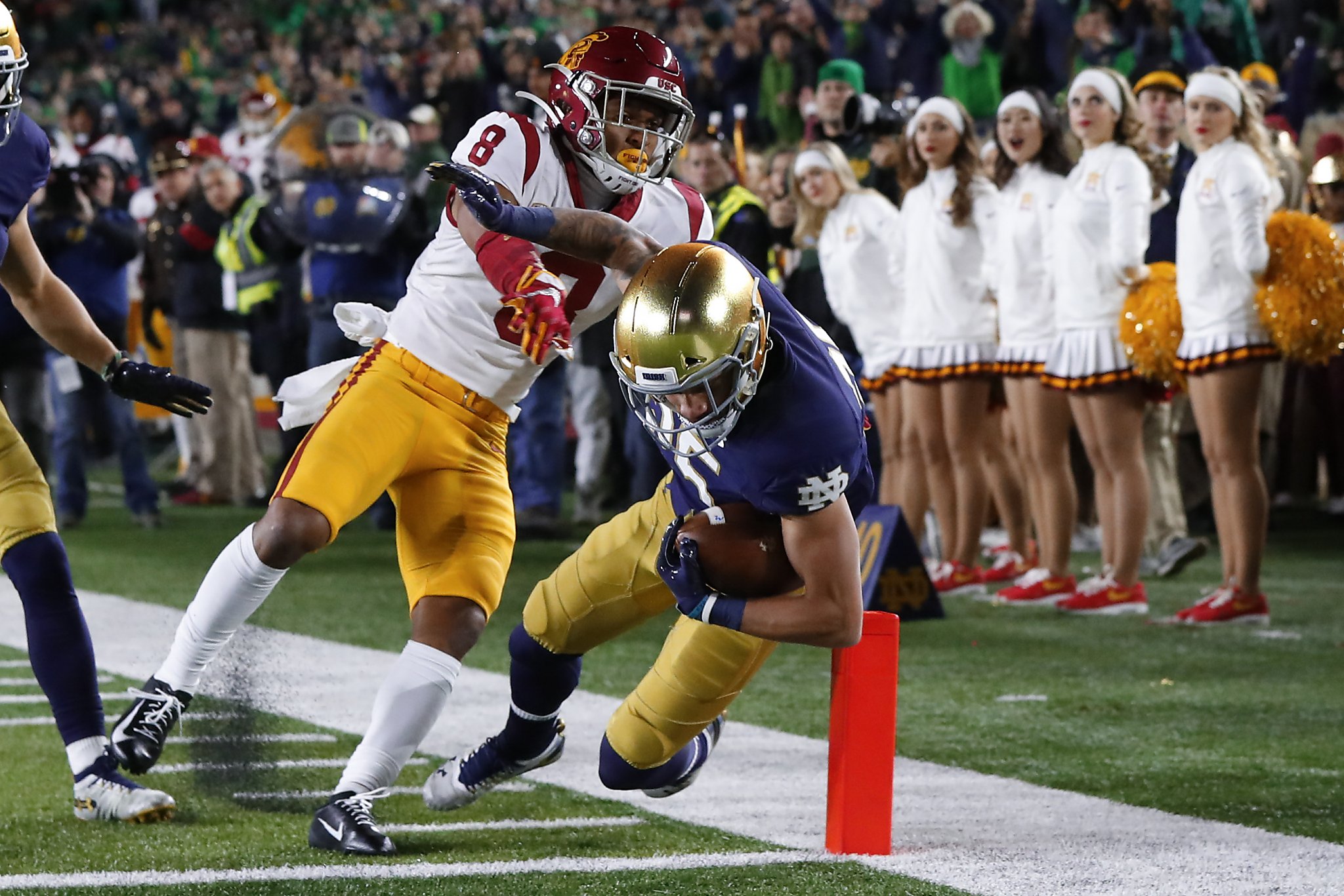 Tony Jones Jr. rushed for 176 yards and Jonathan Doerer kicked three long field goals as No. 9 Notre Dame held off visiting USC 30-27 Saturday night.
The Fighting Irish (5-1), who rushed for a season-high 308 yards, clinched their third straight victory over the Trojans (3-3) on Ian Book's 8-yard run with 3:33 left.
"An exciting football game," Notre Dame coach Brian Kelly said. "Our guys prepared so well for this game. (USC was) coming off a bye week and we knew there were some things we'd...
Read this story at SFGate