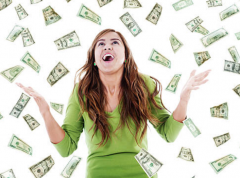 The Hidden Costs Of A Universal Basic Income
Authored by Arkadiusz Sieroń via The Mises Institute,
The universal basic income (UBI) is gaining popularity as the alternative to the current welfare system. The idea is to give each citizen the same amount of money, no matter if he or she works or not. Therefore, unlike traditional welfare systems, the UBI has no means test, nor willingness-to-work test. Nobody would be then left without a livelihood even if there is no work for him....
Read this story at Zero Hedge