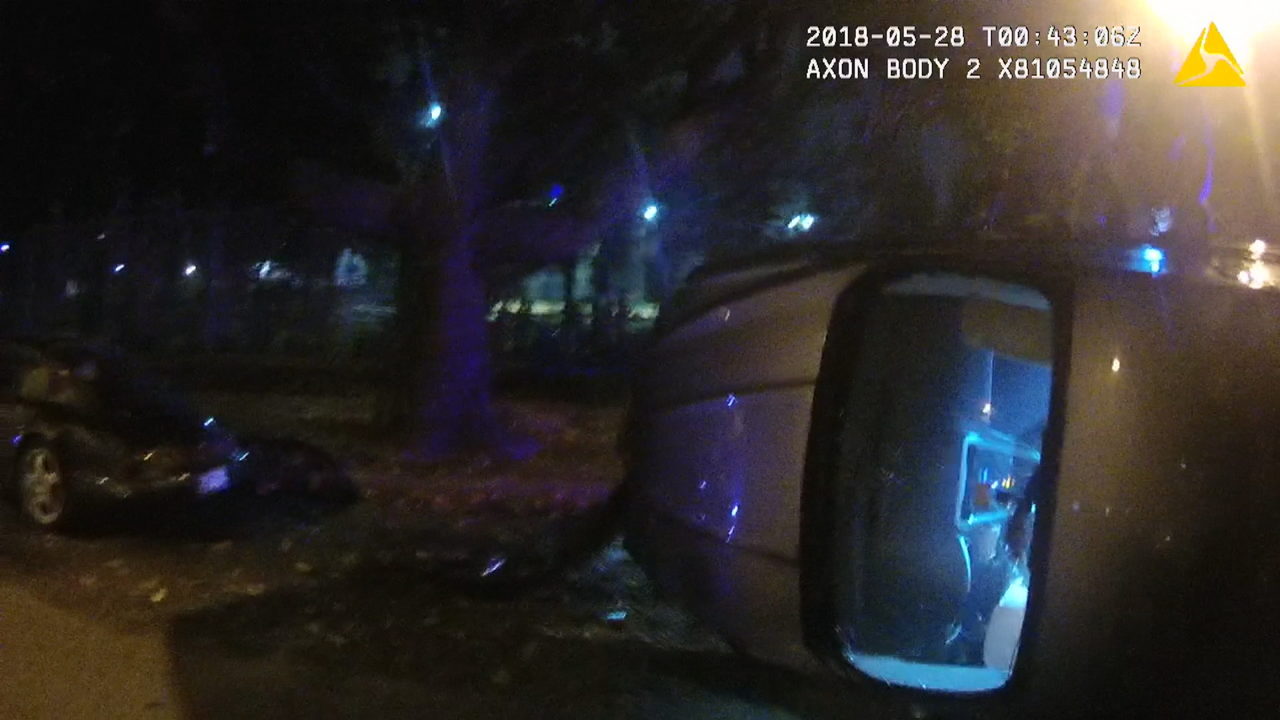 Miami Beach police released body camera video Tuesday showing the chaotic end to a police chase involving an officer's stolen cruiser over Memorial Day weekend.
Police said Leon Perrymond, 25, crashed the stolen unmarked police car while officers pursued him on May 27. He faces charges of grand theft auto and aggravated battery on a law enforcement officer.
In the video, an officer approaches the overturned police car with Perrymond still inside.
According to the arrest report, a Miami Beach...