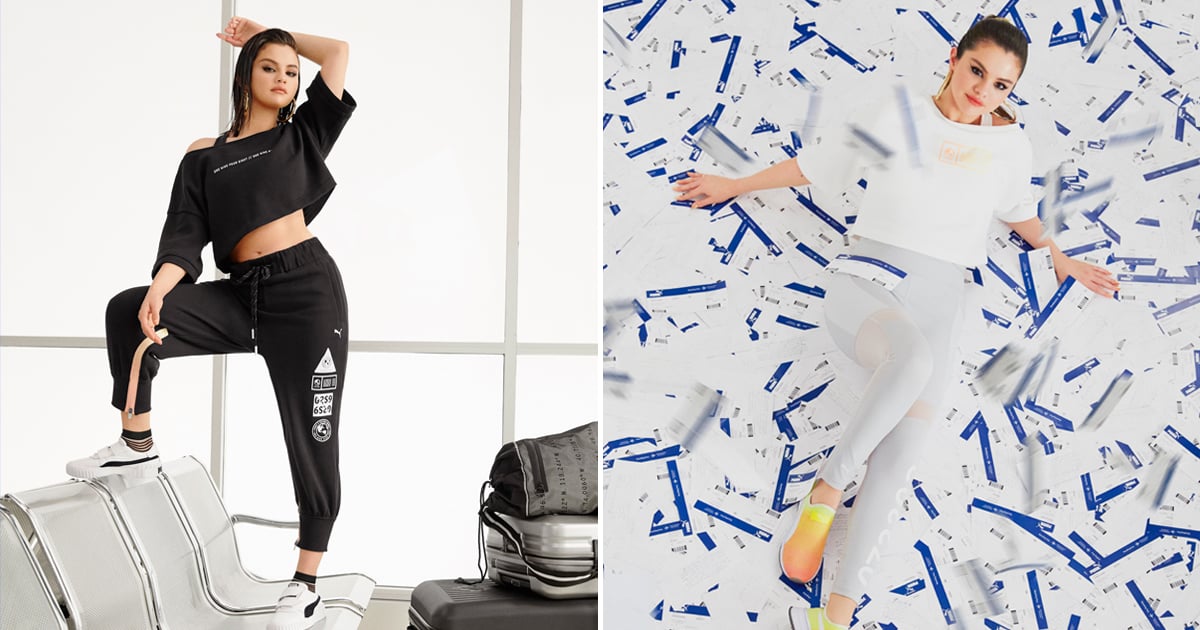 Selena Gomez's second collection for Puma hits close to home. The just-released range of athletic apparel, sneakers, and sporty accessories is inspired by her jet-setting lifestyle, in addition to being an ode to her hometown of Grand Prairie, TX. To execute that vision, the singer and actress incorporated graphics including her birth date (July 22, 1992), the coordinates of her hometown, and a semicolon, which she has tattooed on her wrist.
"It's inspired by my life."
"I'm in love with this...
Read this story at POPSUGAR