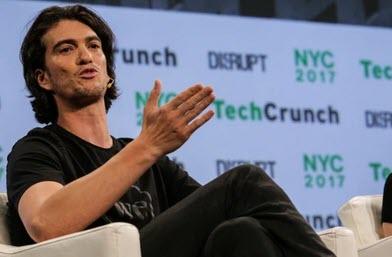 WeWork CEO Adam Neumann Accused Of Pregnancy Discrimination
Adam Neumann is apparently still creating problems for WeWork, even after being ushered out of the CEO role by the company's latest "investors".
Medina Bardhi, described as "chief of staff" to WeWork co-founder Adam Neumann, is now suing the ousted CEO for pregnancy discrimination, claiming she was marginalized and derided by Neumann after becoming pregnant, according to the New York Times. 
In 2016, Bardhi informed...
Read this story at Zero Hedge