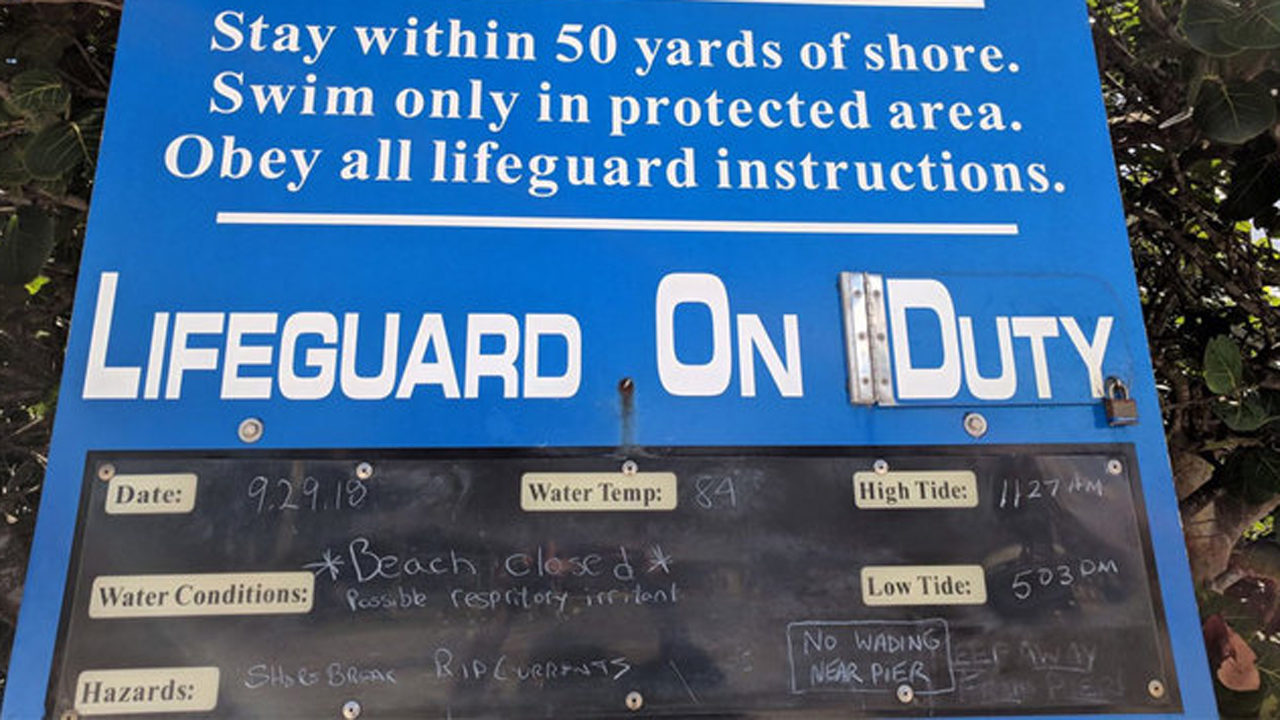 Officials in Lantana and Palm Beach closed several beaches early Sunday over concerns over an outbreak of red tide.
On Saturday, beaches in southern Martin County, Lake Worth and Jupiter were closed after people complained of breathing problems.
The Florida Department of Health received reports Saturday that a number of people on the northern Palm Beach County beaches were experiencing respiratory issues and eye irritation. Officials said potential causes of the irritation are being...