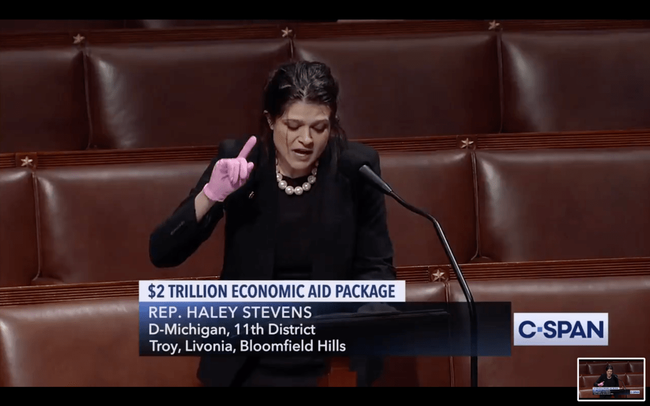 "You Will See Darkness": Meltdown Of Rep. Haley Stevens Shows How Politicians Are Fueling Hysteria
Authored by Jonathan Turley,
The incredible meltdown of Rep. Haley Stevens, D-Mich.,yesterday on the floor of the House of Representatives shows how members can fuel rather than fight hysteria and panic.
The shocking scene was played out as the very task force members who she referenced are trying to rebut some alarmist predictions and estimates. Much of the nation is sheltering...
Read this story at Zero Hedge