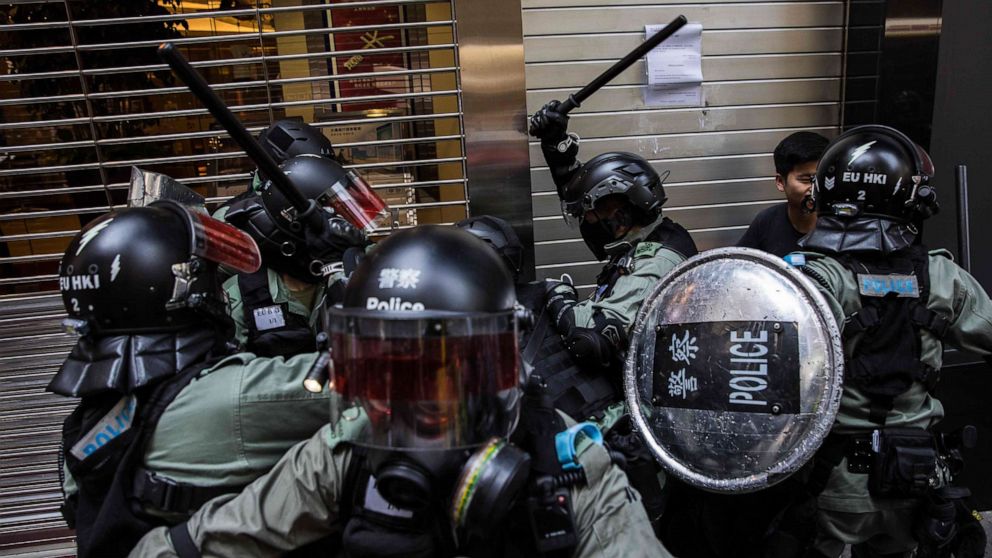 A 21-year old protester was shot by police with a live round and a pro-China man was set on fire as Hong Kong woke up Monday to chaos on its streets.
Protesters, answering an online call, attempted to disrupt the Monday morning commute all across the city with what they dubbed as "Operation Dawn." Groups of protesters fanned out across the city setting up blockades and vandalizing subways stations and intersections.
The death of a university student last week from a fall has reignited rage in...
Read this story at ABC News