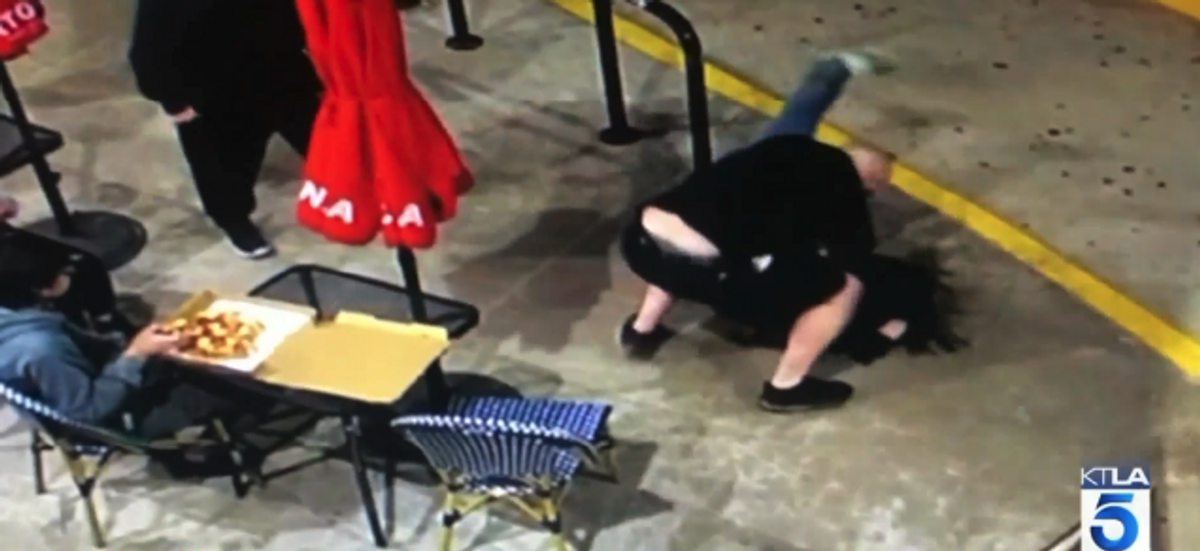 A homeless man with a "lengthy criminal record" allegedly attempted to kidnap a 6-year-old girl from her mother's arms when the girl's uncle stepped in and took the man to the ground, KTLA-TV reported.
The homeless man approached the young girl and her mother outside a Venice Beach pizzeria in Venice, California, Jan. 4, appearing to be extremely intoxicated.
According to the girl's father, Riley Pegram, the man repeatedly approached the girl and her mother, saying, "You guys are kidnapping her,...
Read this story at TheBlaze