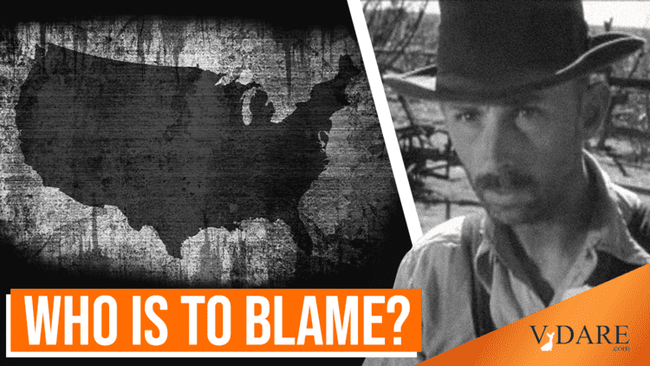 The Old America Is Dead: Three Scenarios For The Way Forward
Tyler Durden
Mon, 06/29/2020 - 00:00
Authored by Wayne Allenswroth via vdare.com,
"Then who do we shoot?" Like Muley Graves the sharecropper, John Steinbeck's evocative Okie everyman in John Ford's 1940 film, many Americans are bewildered by a tidal wave of forces that seem beyond their control. The answer is not easy. But increasingly it seems likely to involve geographical partition.
Facing eviction from...
Read this story at Zero Hedge