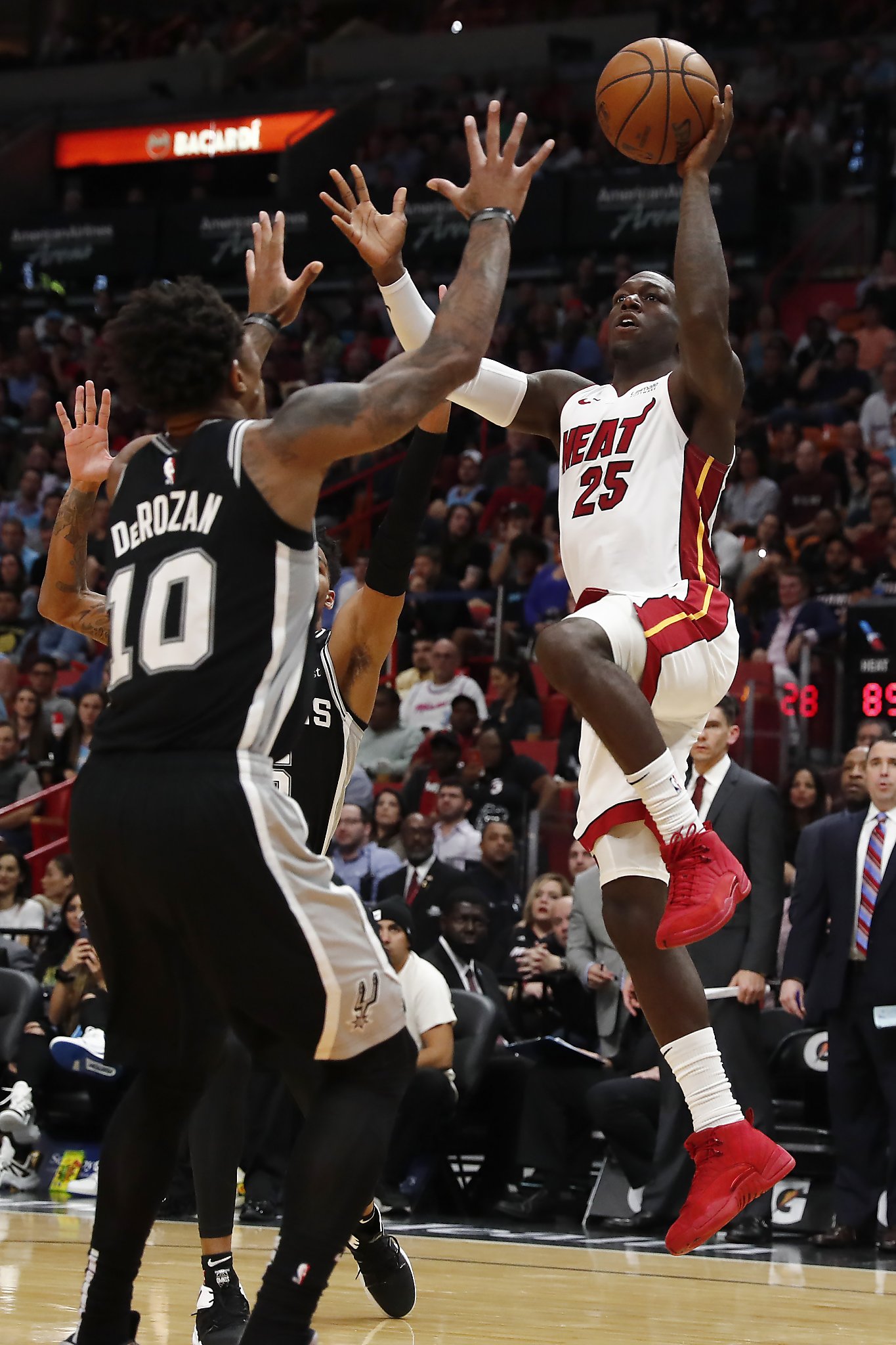 Kendrick Nunn was the last Miami player off the court at halftime, required to hang out for an extra minute or two in order to pick up his second Eastern Conference Rookie of the Month trophy.
"Hopefully, I get some more," he said.
He's on his way. Nunn, who spent last season on the Warriors' G League team at Santa Cruz but didn't make it into a game for the parent club, scored 33 points on 13-for-18 shooting, Goran Dragic added 17 points and the Heat beat San Antonio 106-100 in Miami on...
Read this story at SFGate