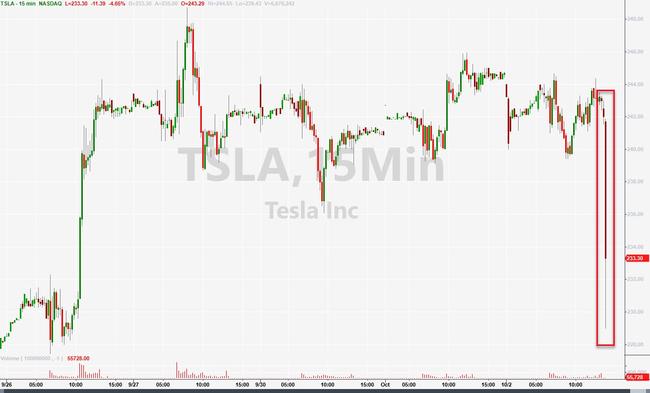 Tesla Stock Tumbles After Disappointing Q3 Deliveries
Having set expectation high again this quarter, with Musk telling employees in a recent email that the company "has a shot" at delivering 100,000 cars - which would have been a new record, the actual deliveries disappointed.
Consensus was for the carmaker to deliver 99,000 vehicles - they missed, delivering around 97,000 vehicles.
This should not be a total surprise, as we noted earlier, Morgan Stanley's Adam Jonas called...
Read this story at Zero Hedge