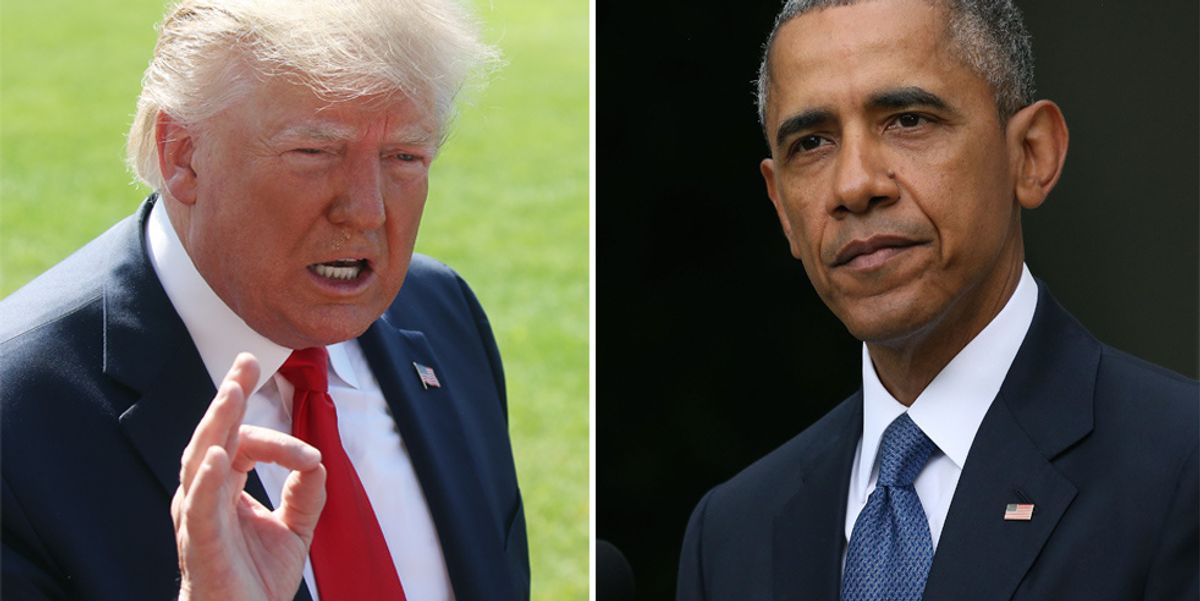 President Donald Trump called his predecessor, former President Barack Obama, "grossly incompetent" on Sunday after Obama attacked the Trump administration's coronavirus response.
Speaking to 2020 graduates in a pre-taped speech, Obama likened his successor's administration to "little kids."
"Doing what feels good, what's convenient, what's easy — that's how little kids think. Unfortunately, a lot of so-called grown-ups, including some with fancy titles and important jobs, still think that way —...
Read this story at TheBlaze