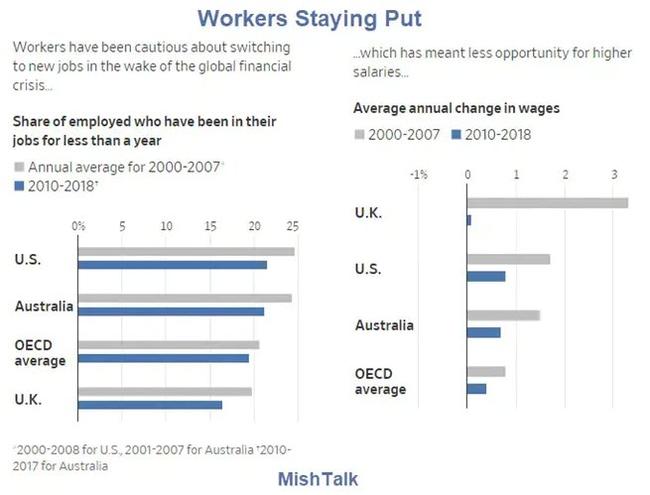 Investigating The Mystery Of Weak Wage Growth
Authored by Mike Shedlock via MishTalk,
The Wall Street Journal proposes "Reluctance to Switch Jobs" explains wages. But the Atlanta Fed Macroblog says, nope.
A Wall Street Journal article says One Explanation for Weak Wage Growth: Workers' Reluctance to Switch Jobs.
From London to Washington to Sydney, policy makers are puzzling over why workers' pay has been rising only slowly even though official unemployment is at its lowest...
Read this story at Zero Hedge