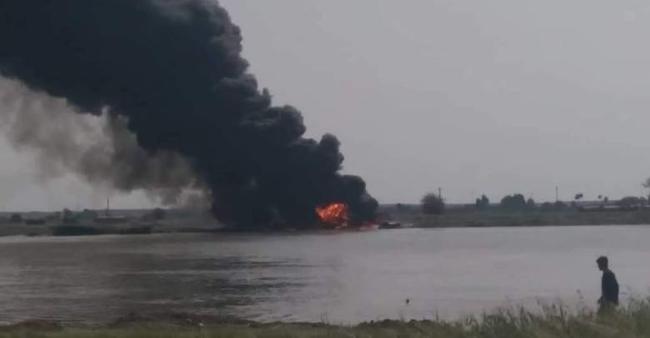 US Forces Attack Boats Caught Smuggling Oil To Syrian Government
Via AlmasdarNews.com,
The U.S. military reportedly attacked four tanker ferries on Saturday that were attempting to smuggle oil from the SDF-held areas in eastern Syria to the Syrian government territories.
According to local reports, the U.S. warplanes targeted these ferries while they were traveling through the southern region of Syria's Euphrates River Valley.
Image from a similar attack on an alleged oil...
Read this story at Zero Hedge