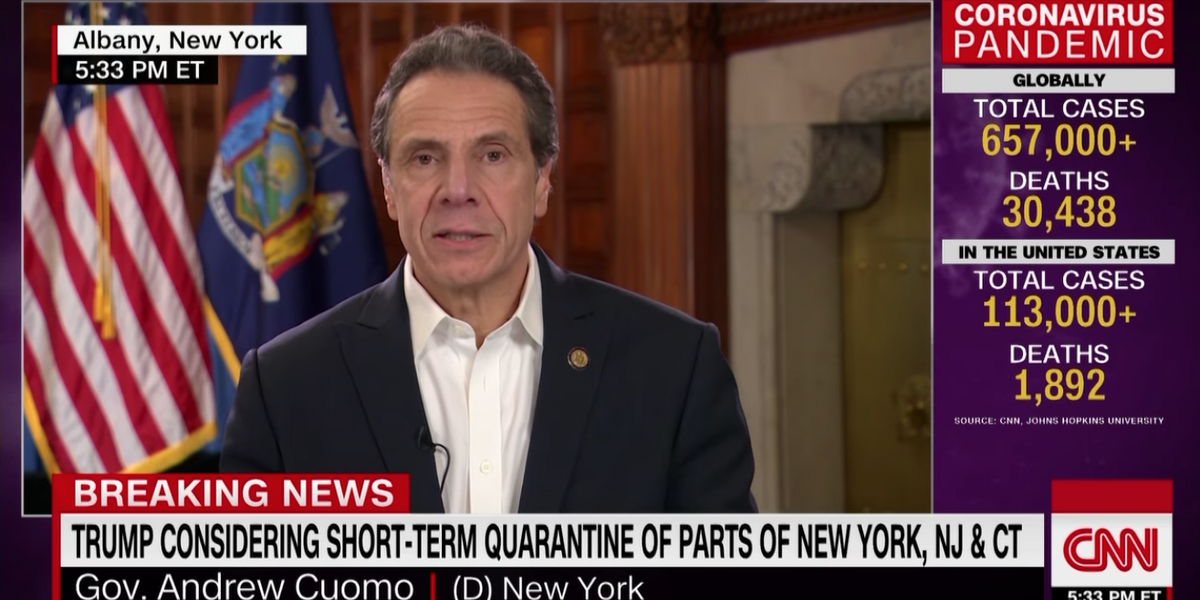 New York Gov. Andrew Cuomo (D) said on Saturday that if the federal government were to enforce a quarantine of his state and the surrounding region it would amount to a "federal declaration of war."
Cuomo made the comments on CNN as President Donald Trump said earlier in the morning that he was considering a quarantine of "developing 'hot spots,'" including New York, New Jersey, and Connecticut. The president said "a decision will be made, one way or another, shortly."
The New York governor...
Read this story at TheBlaze