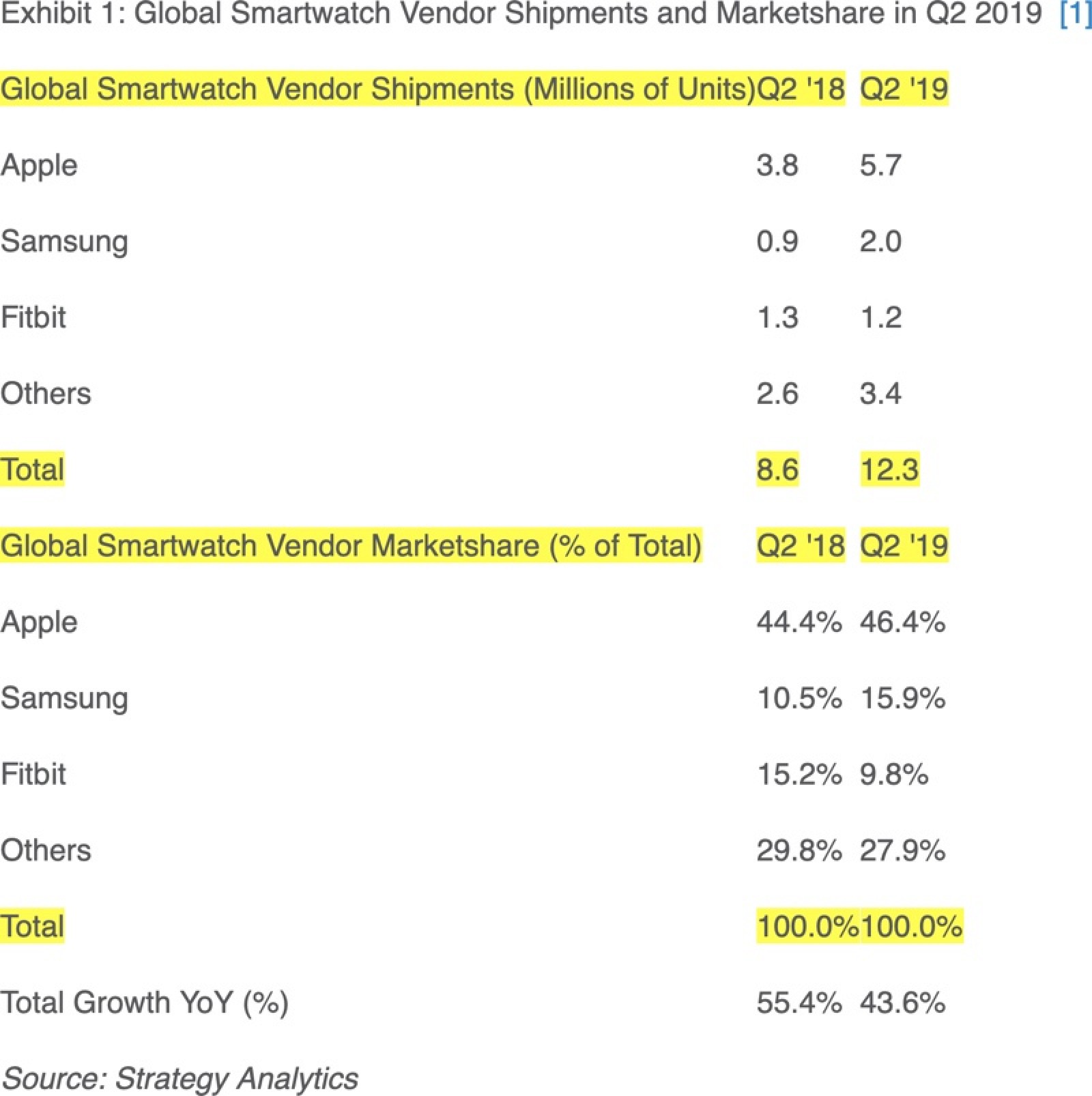 The Apple Watch accounted for close to half of all smart watches shipped in the second quarter of 2019, according to a new report shared this afternoon by Strategy Analytics.
Apple shipped an estimated 5.7 million smart watches worldwide during the quarter, earning it 46 percent marketshare and its continued position as the number one smart watch company.
Apple shipped 5.7 million smartwatches worldwide in Q2 2019, rising an above-average 50 percent from 3.8 million in Q2 2018. Apple Watch...
Read this story at MacRumors