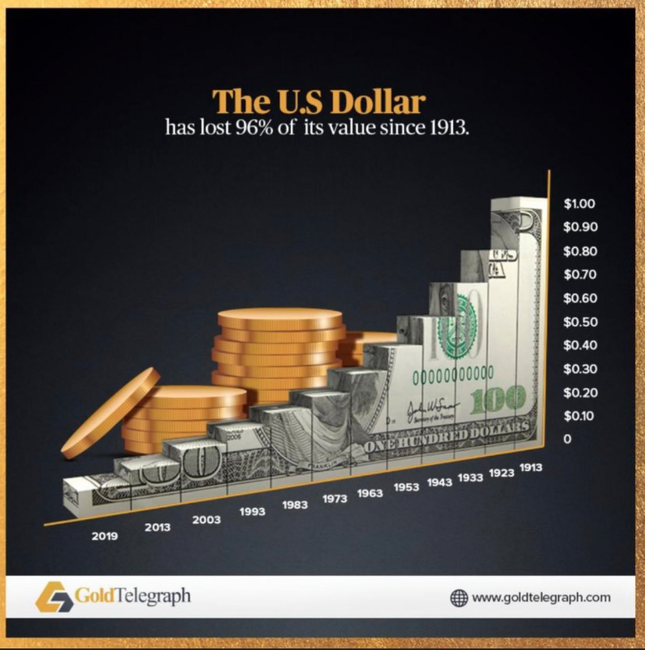 Authored by Alex Deluce via GoldTelegraph.com,
There may be readers who weren't even born when the U.S. still had a gold-backed dollar. Since the gold standard was abolished in 1971, the value of the dollar has decreased annually by 3.96 percent. You would need over $600 today to purchase the same goods you purchased for $100 in 1973. Still, a dollar is a dollar, right? No, it is not. It is just a piece of paper.
Is there a chance the U.S. could return to the gold standard and provide real...
Read this story at Zero Hedge